EXCLUSIVE: Vote rigging at Kamalapur (video)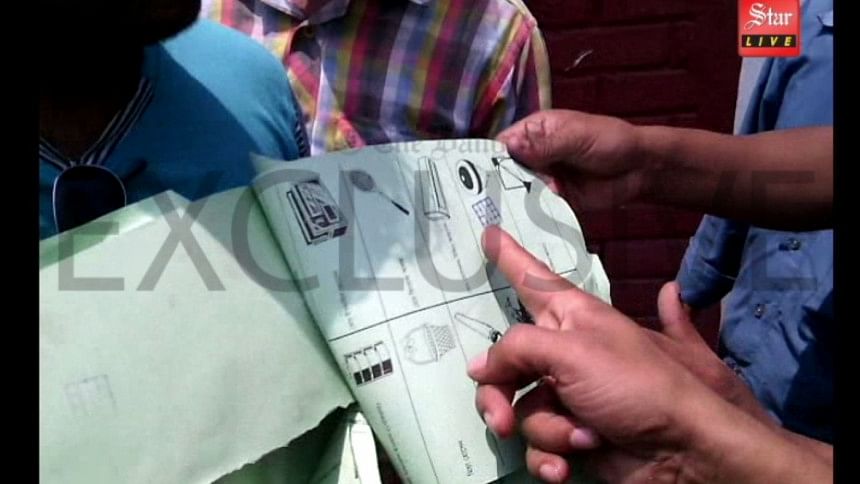 Supporters of Awami League-backed mayoral and councilor candidates stuffed ballot boxes indiscriminately driving out poling agents of BNP-backed candidates from a polling booth at Kamalapur Sher-e Bangla Railway High School Centre-1 today.
As the polling agents were screaming out of the matter, rival candidates and their supporters rushed to the booth no 5, vandalising chairs, a ballot box and set fire to some ballots.
They took two unused ballot books from assistant presiding officer and showed the media that all papers were already sealed in favour of AL-backed councilor candidate.