Bus driver put on two-day remand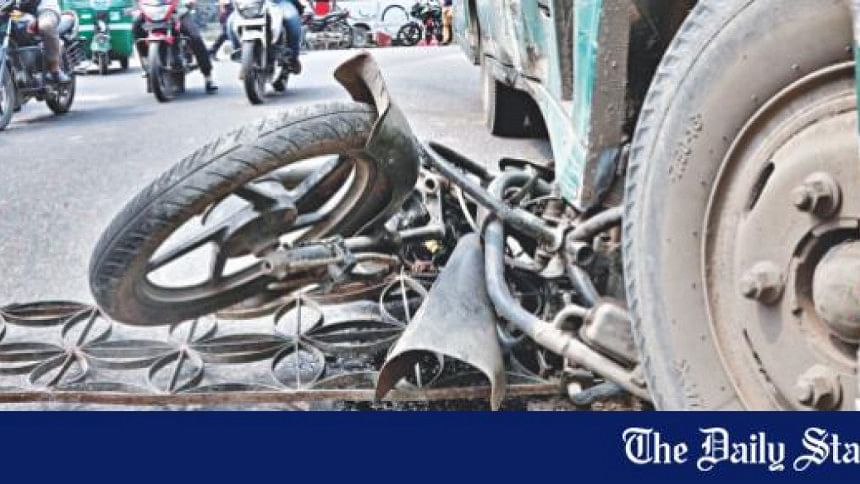 A Dhaka court yesterday placed a bus driver on a two-day remand in a case filed over a road crash that killed an employee of Ekattor TV in the capital on Saturday.
Bus driver Mohammad Sujan, 22, first hit an auto-rickshaw near the Jahangir Gate intersection and tried to flee the scene, when it rammed Anwar Hossain's bike and ran him over.
Anwar Hossain, 32, was a marketing executive of the television channel Ekattor TV.
Family members of Anwar termed the accident a murder.
"The rundown bus might have no fitness certificate and the driver also did not have any driving licence," claimed Jahirul Islam, father-in-law of Anwar.
He said they filed an accident case, but hoped that it will be proved a murder after police investigation.
Officer-in-Charge of Kafrul Police Station Sikdar Shamim Hossain said they did not yet know whether the bus has fitness certificates and the driver had driving licence, but will confirm it during investigation.
"We sent him to the court seeking a seven-day remand for interrogation," he said.
Another police officer of Kafrul Police Station, however, said the driver had a licence but it was seized by police earlier.
Anwar was buried at his native village in Kalai upazila of Joypurhat yesterday.