DU students torch bus on campus, beat up 3 transport workers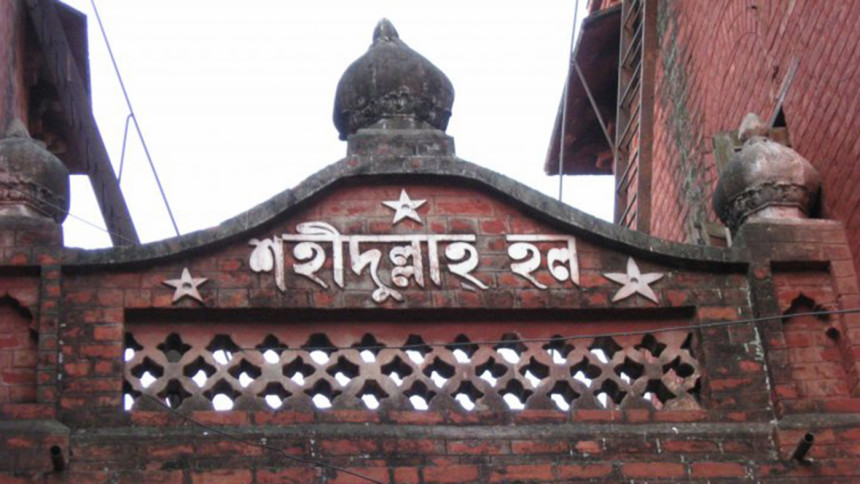 A group of Dhaka University students this evening set fire to a public bus on the campus over an altercation with its supervisor yesterday.
After torching the vehicle around 6:40pm, the students also beat up Ali, 35, the driver of the bus, Milon, 21, conductor, and Faruk, 20, helper, with sticks and iron rods, police and medical sources said.
The injured transport workers took primary treatment from Dhaka Medical College Hospital.
Two fire service units rushed to the spot and brought the fire under control after around 20 minutes.
Sources said that 15-20 students including Asad, Imran, Towkir, Rana and Towhid brought the bus (Skyline Paribahan-Dhaka Metro-J112781) to the Shahidullah Hall premises from Gulistan Golap Shah Mazar.
They forced passengers to get down from the vehicle and took it to the hall premises over threat, the bus driver Muhammad Ali told the reporters at DMCH.
Then at the hall playground, they set fire to it and attacked the bus helper and supervisor.
He also alleged that there were activists of Bangladesh Chhatra League (BCL) among the students who attacked them as the supervisor and helper of the bus misbehaved with a student on Monday.
Shahidullah Hall unit BCL president Aminul Islam said that they would take action if any of his party members are involved in the incident.
Organisational steps will be taken against them, if BCL activists were found guilty, DU BCL unit president Abid Al Hasan told our Dhaka University correspondent.
"A case will be filed soon," the correspondent reports quoting Zafar Ali, officer-in-charge (OC) of Shahbagh Police Station.