5 to die for rape, double murder in Khulna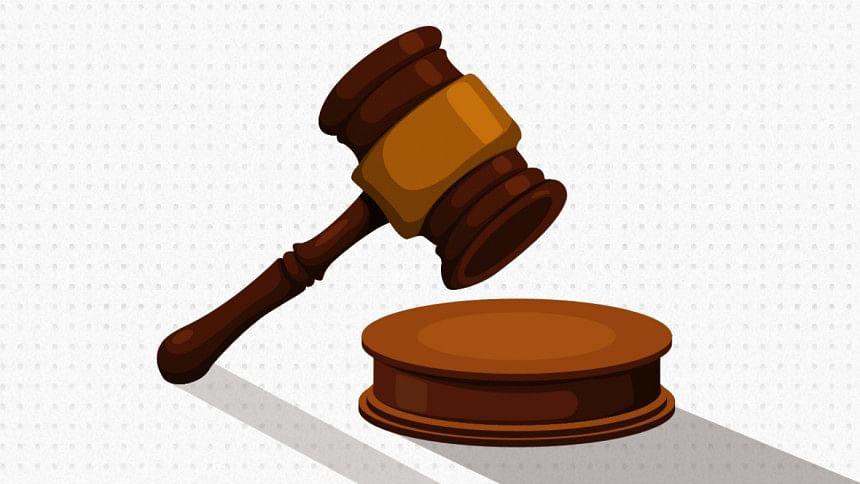 A Khulna court today sentenced five people to death for killing a female bank official after gang-rape and murdering her father in Khulna city in 2015.
Judge of Women and Children Repression Prevention Tribunal-3 in Khulna Md Mohiduzzaman passed the order, our Khulna correspondent reports quoting the prosecution lawyer.
The convicts are Saiful Islam Pitil, 30, his brother Shariful, 27, Liton, 28, Abu Sayeed and Azizur Rahman Palash, 26. Four of them are now in jail while another accused – Shariful – is on the run.
Prosecution lawyer Ad Mominul Islam said the court awarded death sentence to five accused and fined Tk 10,000 lakh each in a case filed for killing Parveen Sultana and her father Ilias Chowdhury.
The court also handed down death sentence to the same accused and fined Tk one lakh in another case filed for the gang-rape of Parveen Sultana. 
According to the prosecution, the convicts used to stalk Parvin Sultana, 29, a former official of Exim Bank limited in Khulna and daughter of Elias Chowdhury in Buro Moulvir Darga area of the city, on her way to home from the bank.
On September 18, 2015, the convicts entered house of Parvin breaking open the door and strangulated her father to death. Later, they killed Parveen after raping her.
They also looted valuables from the house and dumped the bodies into the septic tank of the house.
Rezaul Alam Chowdhury, brother of the victim, filed two cases with Labanchhara Police Station on September 19.
Police submitted charge sheets against five people in 2016.