Tripura girl 'gang-raped' in Bandarban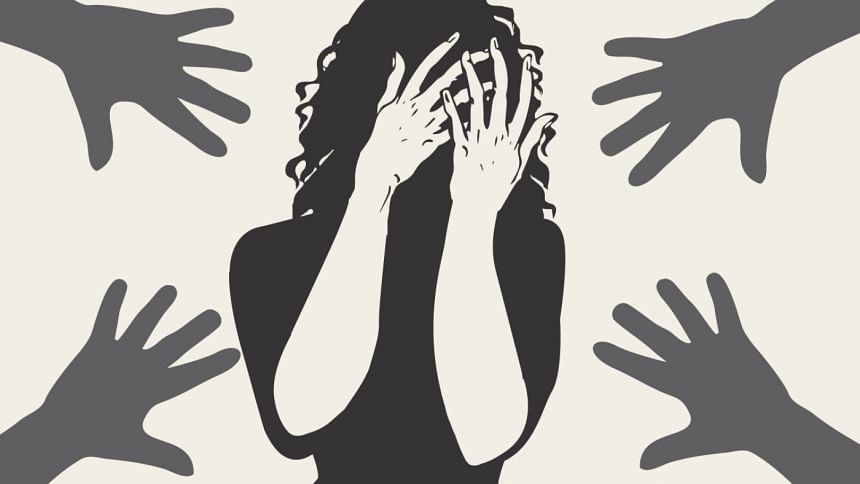 Police arrested two people for allegedly raping a teenage indigenous girl in Bandarban on Thursday.
The arrestees are Md Abdul Shukkur, 22 and Md Sohel, 20, our Bandarban correspondent reports quoting police on Saturday.
Both of them were arrested on the same day following the rape.
Four unidentified Bangalees picked up the 15-year-old girl from Alikadom Bazar on Thursday noon, Rafiq Ullah, officer-in-charge (OC) of Alikadom Police Station, said quoting the victim.
They allegedly took her to remote Tulatoli area of the upazilla and raped her that night, the OC said.
She is from Tripura community of remote Dalujirri para under Kurukpata union of Alikadom upazilla of the district.
They also threatened the girl and her family not to disclose the matter to police or anyone.
"We are still conducting drives to arrest two other accused Md Isa, and Md Asab Uddin", said the OC.
The victim was admitted to Bandarban Sadar Hospital yesterday for medical examination.