Hiking and Trekking in Bandarban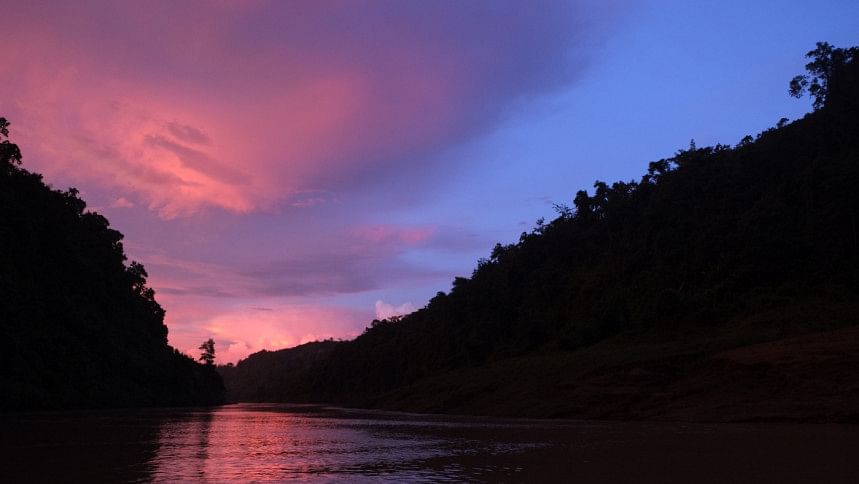 The greenery of Bandarban offers an ideal escape from the monotony of urban life and is suitable for hiking.
Here are some places in Bandarban that should be on every hiker's bucket list.
Nilgiri
The Nilgiri area in Bandarban is home to popular tourist spots as well as being suitable for hiking. Hikers trail through thick forests, hilly fruit orchards and glittering creeks.  
Keokradong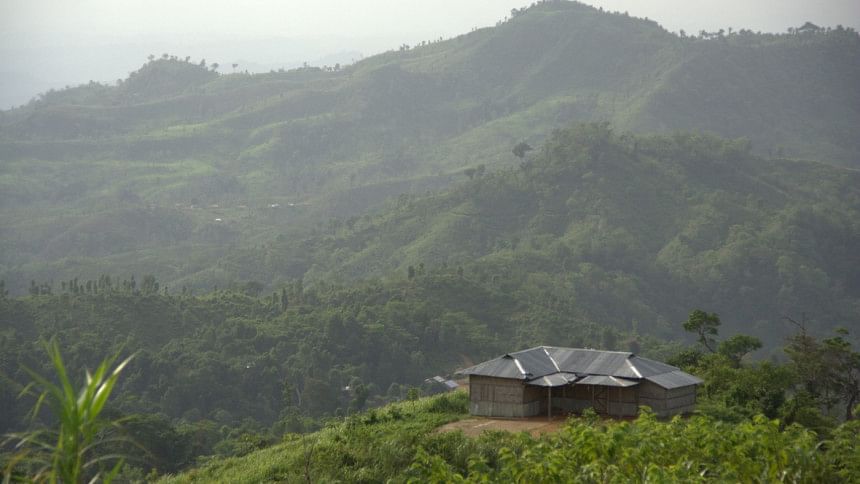 While there are many routes to Keokradong, one of the highest peaks in Bangladesh, depending on previous experience and the difficulty level you are looking for, one has many options. For beginners, we suggest hiking around Boga Lake which is approximately a 4-hour long trip. The mountain summit might seem challenging at first with the narrow roads, however the scenic beauty and locals make the journey memorable.
Tazindong
To visit and hike the regions of Tazindong, hikers would have to go to Ruma, about 50 kilometres away from Bandarban. It should be noted that hikers are not allowed to leave Ruma for visiting Bogalake, Keokradong or Tazindong after 4PM since the roads can be tricky to navigate after dark.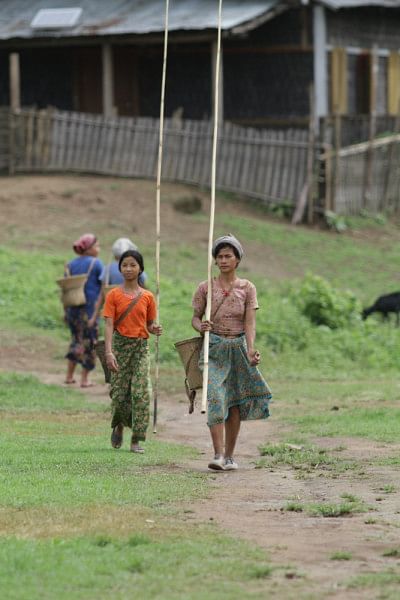 Throughout the journey, hikers can experience and interact with various local communities, surrounding mountains, dense forests, birds and animals.
Nafakhum and Amiakhum
These two waterfalls are a magnificent view. One can travel to these waterfalls through treks upstream through water, sometimes walking or even swimming for short periods, and then hiking some more.
Nafakhum is situated on the Remakri River, a tributary of the Sangu River. During monsoon, the water gushing out from the waterfall is a mesmerising sight.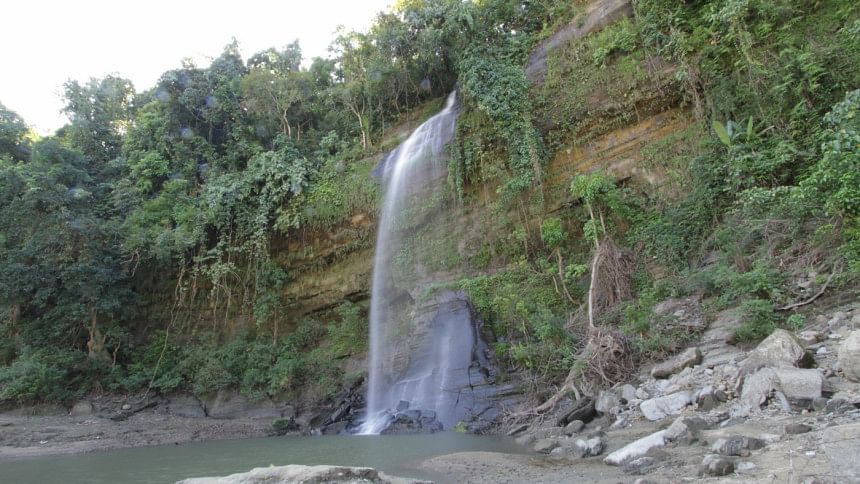 Amiakhum, which is a few hours away from Nafakhum on foot, is situated in a remote area called Tindu in Thanchi upazila and is near the Bangladesh-Myanmar Border. Located deep within the hills, the journey is an experience filled with scenic beauty and natural abundance.
During these travels, you can also plan for hiking through Debota Pahar, which is however, a far riskier journey due to the paths and the steepness of the hill. Hikes for Damtua waterfall, Palong Khali and Debotakhum might be easier for beginners.
Hiking during the monsoon season is a thrilling experience, but only meant for the seriously experienced hikers. Even then, better to avoid the months of June and July as it may be too risky. Opt for September and October which is towards the end of monsoon.
Before embarking on your hiking journey, here are some things experienced trekkers suggest you remember –
Be sure to get permission. Some of these regions are not always open for tourists and hikers without documents and permission from officials.
Always have a guide. While hiking solo or with a group of friends, it is always safe to have a guide with you to help you navigate through an unfamiliar area.
Respect the locals. While the locals in these regions are accustomed to hosting hikers and travellers, it is important to respect their traditions, culture and way of life.
A pole is crucial. It helps maintain balance and support while walking, and helps identify loose rocks making the entire hike easier.
Pack the essentials. This includes a sturdy pole, necessary medicine, first-aid kit, flashlights, caps and sunglasses, chocolate bars for quick energy and so on. Carrying water bottles on both sides of a backpack can also help in balancing. Additionally, water mixed with glucose is even better.
Hiking and trekking are more about mental strength than physical. The first few hours are always the hardest and that it is important to push through. As long as one does not have any physical injuries, it is all about the mental strength you have to keep going and reach the final destination.
Special thanks to Saim Bin Mujib, currently working in Star Multimedia, for helping to write this article. In 2017, he was a frequent hiker in the Bandarban regions before tackling more exciting international hiking and trekking grounds.