Don't hold cabinet meeting at Secretariat, SC lawyer requests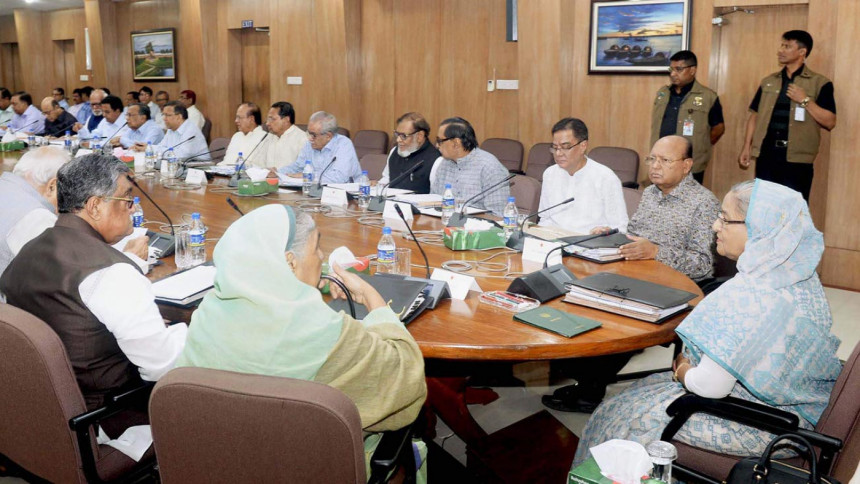 A Supreme Court lawyer today sent a legal notice to the cabinet secretary requesting him not to hold the cabinet meeting at Secretariat saying that the prime minister's movement for this meeting creates traffic jam in the city.
Eunus Ali Akond served the legal notice asking the cabinet secretary to organise the weekly cabinet meeting at Parliament or Gono Bhaban or the prime minister's office.
In the notice, he said traffic jam is created in Dhaka city due to PM's movement to the Secretariat following the cabinet meeting every Monday.
As per the relevant section of rules of business, the PM's presence is not necessary in the weekly cabinet meeting, he said.
After sending the legal notice, Akond told The Daily Star that he will file a writ petition with the High Court seeking necessary directives on the authorities if the cabinet secretary does not take necessary steps within seven days for holding the meeting at any other place except the Secretariat.