Don't arrest or harass Dr Yunus till Nov 7: HC tells govt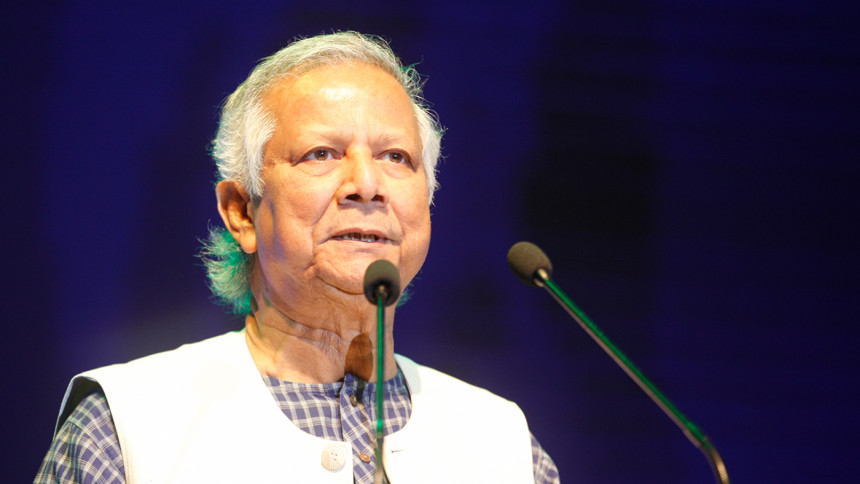 The High Court today ordered the government not to harass or arrest Nobel Laureate Dr Muhammad Yunus until November 7 in three cases filed on charge of sacking three employees of Grameen Communications.
The HC, however, asked Dr Yunus, chairman of Grameen Communications, to surrender before the trial court at any convenient time by November 7.
The court passed the order so that Dr Yunus can return to the country from abroad and surrender to the trial court in the cases without any hindrance.
The HC bench of Justice Moyeenul Islam Chowdhury and Justice Khandaker Diliruzzaman passed the order following a writ petition filed by Dr Yunus's brother Dr Md Ibrahim seeking necessary order.
Also read: Labour court issues arrest warrant for Dr Yunus
Barrister Rokanuddin Mahmud appeared for the writ petitioner while Deputy Attorney General Saifuddin Khalek represented the government.
On October 9, the labour court issued an arrest warrant for Dr Yunus in connection with the three cases.
On July 3, Abdus Salam, Shah Alam and Emranul Haque -- former junior MIS officers of the company -- filed the cases against Dr Yunus and two others with a labour court as they were sacked in June for their role in forming a trade union at their workplace.
The two other Grameen Communications officials, who were made accused in the cases, are Managing Director Naznin Sultana and Deputy General Manager Khandaker Abu Abedin.
On July 10, the court asked the trio to appear before it on October 8, which turned out to be a holiday. As a result, the day's proceedings continued yesterday.
Three employees used to work for Grameen Communications on a contractual basis. When their contracts were not renewed, they went on to file the criminal case.
The three employees, however, claimed that they were terminated as they wanted to form a trade union. But the directorate of labour did not entertain an application of a number of employees of Grameen Communications, including the three employees, to form the trade union, according to Alam.