Elevated Expressway to open partially by 2020: Quader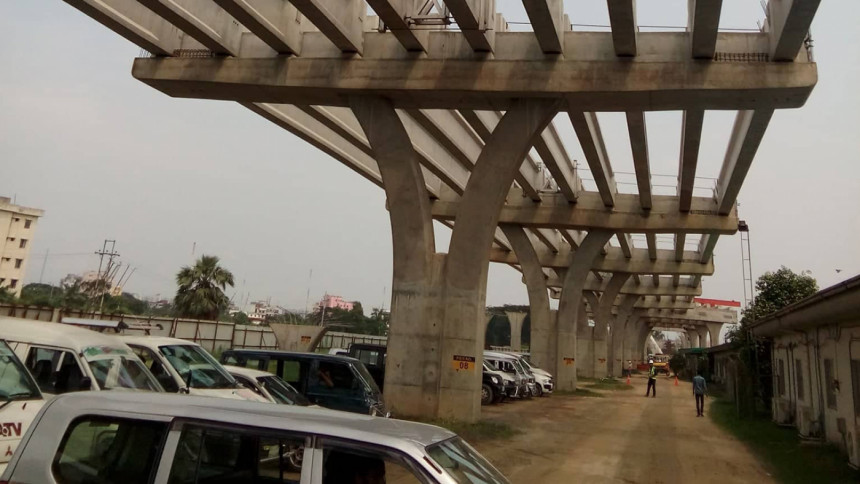 Parts of Dhaka Elevated Expressway (airport to Moghbazar) will be opened after the second phase of public-private partnership project (PPP) finishes by December 2020, Road Transport and Bridges Minister Obaidul Quader said today.
The Second phase of the 19.73 kilometers expressway will connect Banani rail crossing with Moghbazar, Quader told journalists while visiting the project's site office in Kawla this afternoon.
The first phase of the project covering Airport Road to Banani rail crossing will be complete by January 2020 and the third phase from Moghbazar rail crossing to Kutubkhali on Dhaka-Chattogram Highway by March 2022, he added.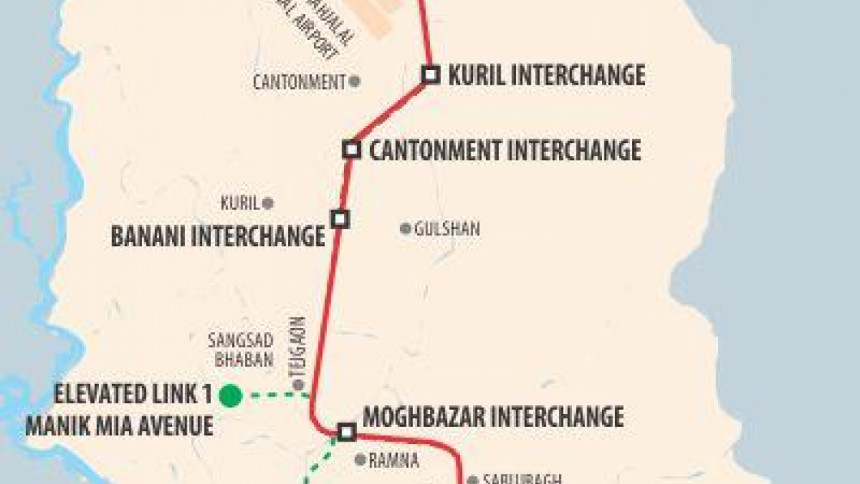 The 20km Dhaka Elevated Expressway has a budget of Tk 8,940.18 crore. It will start from Shahjalal airport and end at Kutubkhali via Kuril-Banani-Mohakhali-Tejgaon-Moghbazar-Kamalapur-Sayedabad-Jatrabari.
The construction of the first ever elevated expressway project in Dhaka officially commenced on April1, 2018. The main objective of this project is to bypass Dhaka vertically in the fastest possible way, which would significantly reduce the traffic load inside the capital.