Dhaka's air ranked among the worst, again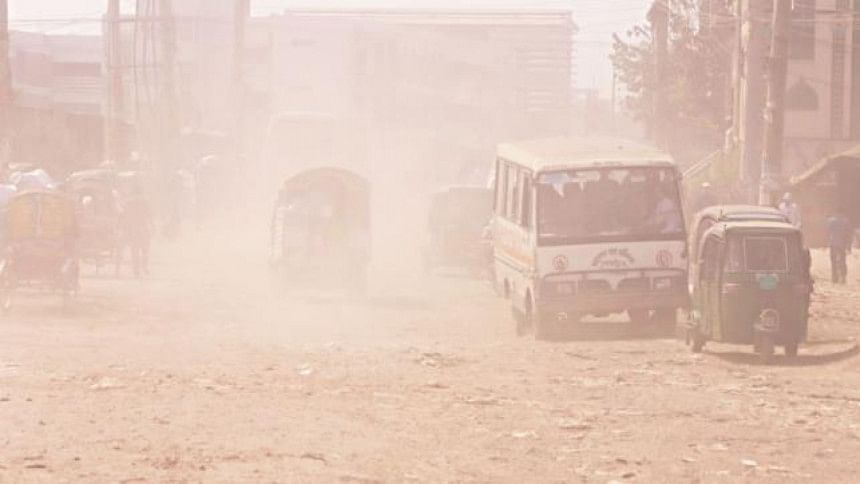 Dhaka's air quality has been rated, once again, as one of the worst in the world, according to an index prepared by the US Environmental Protection Agency.
In the rating, the Bangladesh capital ranked the fourth most polluted city with one of the lowest quality air in the world with an index value of 195.
Kathmandu air was rated the most polluted with an index value of 208.
The US air quality index has six categories indicating growing levels of public health hazards.
An air quality value over 300 indicates hazardous air and below 50 as the healthy air.According to the index, the air pollution level across the world varies from hour to hour and day to day.
Last year, Dhaka was ranked second on a global list of cities with worst air pollution.
According to the statistics of Bangladesh's Department of Environment, the air quality index in showed a highest 501 score in Dhaka on March 11 this year. It was 338 in Gazipur and 308 in Narayanganj on the day.
The highest pollution in March this year was recorded with 538 score in Narayanganj among all the cities of the country.
In Dhaka, air pollution level significantly comes down during monsoon, according to the department's findings.
According to the department, air quality ranging from 0-50 is consideredgood, 51-100 is moderate, 101-150 caution, 151-200 unhealthy, 201-300 is very unhealthy and 301-500 is extremely unhealthy.