Demo for Sundarbans foiled, 6 held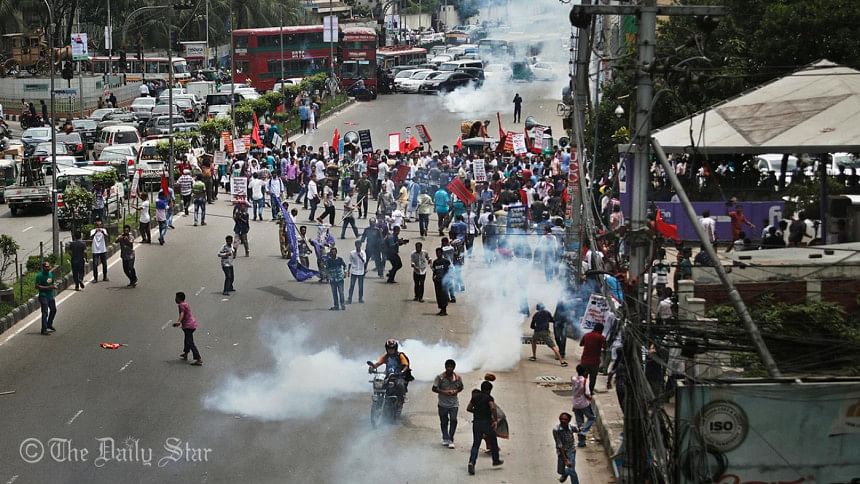 Police today foiled a march towards Prime Minister's Office protesting the Rampal power plant during 'Save Sundarbans' demonstration in Dhaka.
Six people have been picked up from the spot, Abu Bakar Siddique, officer-in-charge of Shahbagh Police Station, told The Daily Star.
The programme arranged by National Committee to Protect Oil-Gas-Mineral Resources, Port and Power was thwarted with teargas shells and batons.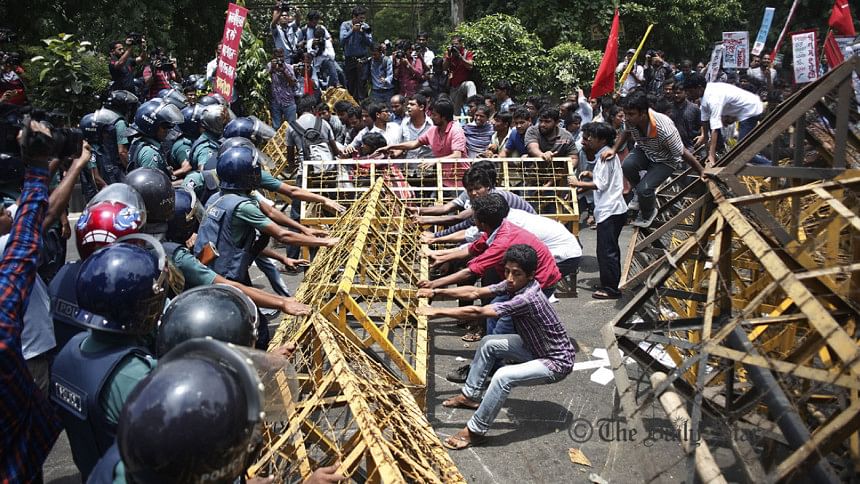 Ignoring repeated protests from green activists, environmentalists and political parties, Bangladesh government inked an agreement with India to build the coal-fired plant in the world's largest mangrove forest.
In order to press for the cause, the national committee held a short gathering at Jatiya Press Club and then began their march towards the PMO this morning.
Two layers of barricades were torn apart – near Shishu Park and at Shahbagh – before police put an end to the march at Paribagh. Several rounds of teargas shells were lobbed and clubs charged.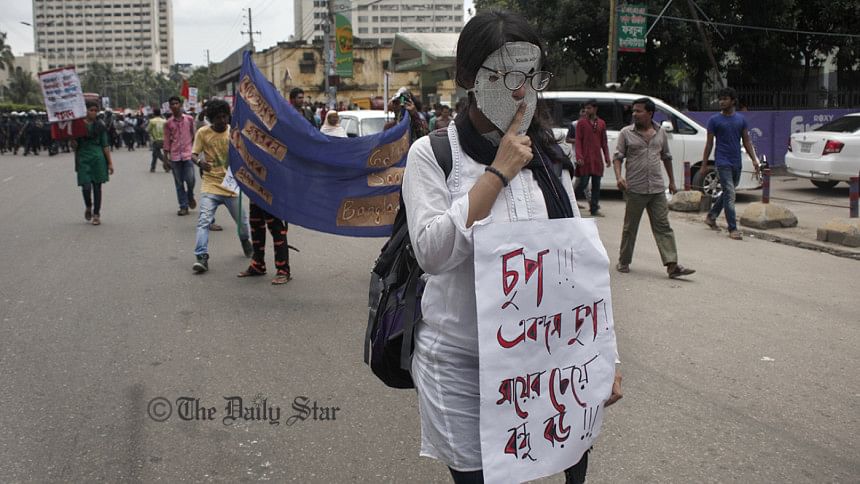 Baki BIllah, a student leader and Bangladesh Chhatra Union's former president, told The Daily Star that police used batons and teargas shells. "16 of our activists have been hospitalised."