Death of Raifa: Probe body finds negligence in treatment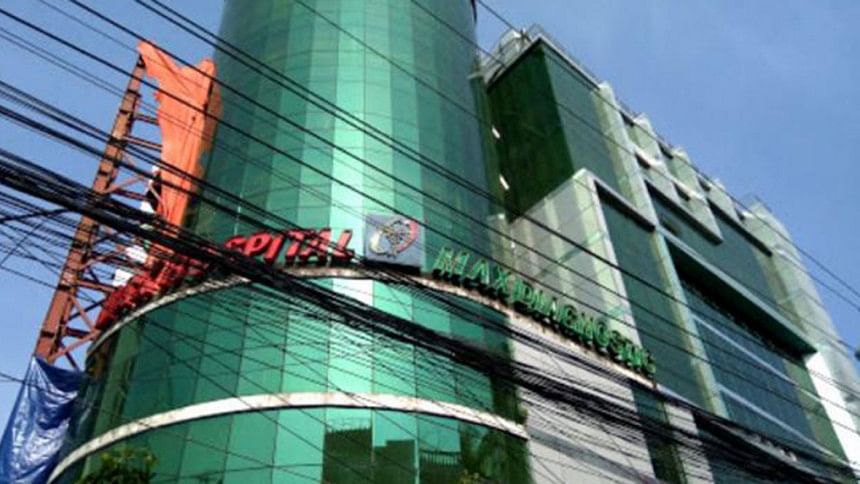 A probe body has found evidence of negligence in treatment against a private hospital in Chittagong that led to the death of a girl child at the hospital.
Two years and four months old Raifa, daughter of Rubel Khan, a senior reporter of the Bangla daily Samakal, died allegedly due to wrong treatment by doctors a day after she was admitted to Max Hospital in the city with a complaint of sore throat on June 28 afternoon.
The probe-committee led by Chittagong Civil Surgeon Azizur Rahaman Siddique also recommended taking action against three doctors of the hospital including a paediatric consultant.
The three-member probe body was formed on Saturday, June 30, following a decision jointly taken by the leaders of Bangladesh Medical Association (BMA), Chittagong unit and Chittagong Union of Journalists (CUJ) at Chawk Bazar Police Station in the city.
The body submitted its report after investigation last night, reports our Chittagong correspondent.
In their report, the committee said when Raifa was struggling in convulsion the on-duty doctors were found to be inexperienced to treat her, adding that they also lacked cordiality.
Although the nurses were cordial, they did not have adequate knowledge to tackle the situation, according to the report.
Raifa's family also faced harassment in every step from the very moment she was admitted to the hospital, it added.
The report also said child specialist Dr Bidhan Roy Chowdhury of the hospital did not observe the patient attentively and also did not take proper time to observe Raifa.
Also, on-duty doctors Debashish Sengupta and Shuvra Deb did not render treatment cordially when the patient's health condition became critical, it observed.
The probe report also said there is lack of coordination between doctors and nurses and lack of monitoring in treatment.
Flaws have been found in delivering expected treatment to patients due to appointment of inexperienced doctors and nurses, said the report, adding, full-time presence of specialist doctors in time of need during treatment of the patients was not found.
The on-duty nurses did not have Diploma in Nursing although, as per the rule, they should have at least Diploma in Nursing degree.
The committee also recommended to address the overall faulty management of treatment in Max Hospital while nursing service will have to be ensured by appointing nurses with at least Diploma in Nursing degree.
The report also put emphasis on the hospital authority ensuring full-time service of specialist doctors in the hospital and informing the condition and treatment of patients to their families timely and cordially.  
Contacted, Chittagong Civil Surgeon Azizur admitted to submitting the report on Thursday night but declined to make any comment about it.