Apan Jewellers owners sued for money laundering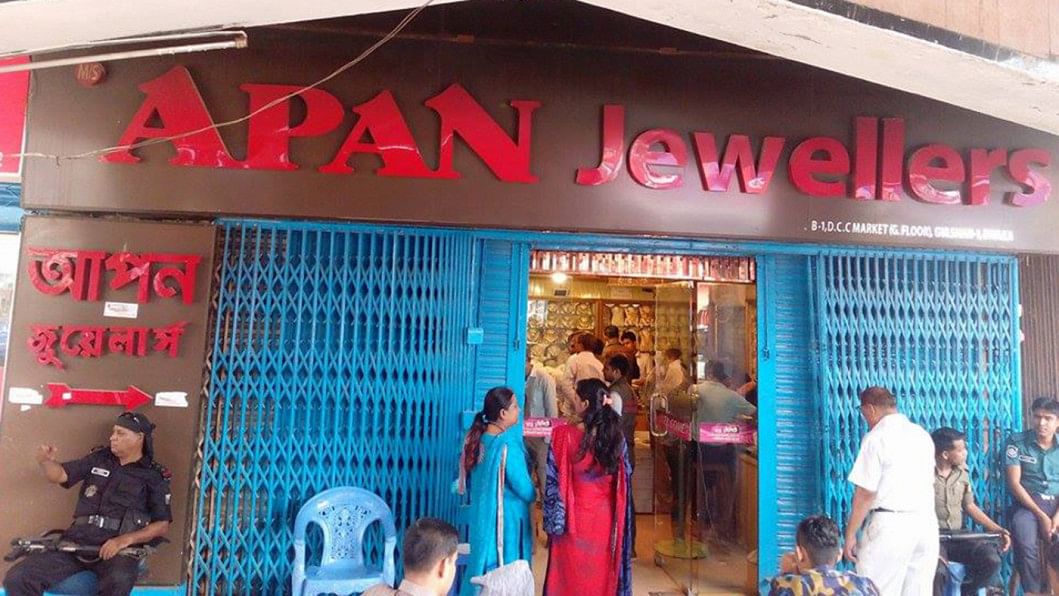 Customs Intelligence today filed five separate cases against three owners of the Apan Jewellers under Money Laundering Prevention Act with different police stations in Dhaka.
Three separate cases were lodged with Dhanmondi, Ramna and Uttara police stations while two were lodged with Gulshan Police Station in this connection, said Moinul Khan, director general of Customs Intelligence.
According to the statements of the cases, owners of the much-talked-about Apan Jewellers imported around 15 mounds of gold and diamonds by "dodging tax", he said.
Apan Jewellers owners Dildar Ahmed Selim, father of the double-rape case accused Shafat Ahamed, has been made accused in three cases while Gulzar Ahmed and Azad Ahmed made accused of three separate cases in light of the directives of National Board of Revenue.
As per Money Laundering Prevention Amendment Act 2015, the cases will be investigated by the officials of the Customs Intelligence.
Earlier, five more cases have been filed against the same persons under the Customs Act 1969 for building stocks of the gold ornaments through "smuggling and dodging tax".  
The Customs Intelligence carried out raids at five outlets of the Apan Jewellers in Dhaka in May this year following the Banani rape incident and seized around 15 mounds of gold and diamonds.