Blogger Avijit murder suspect killed in 'gunfight'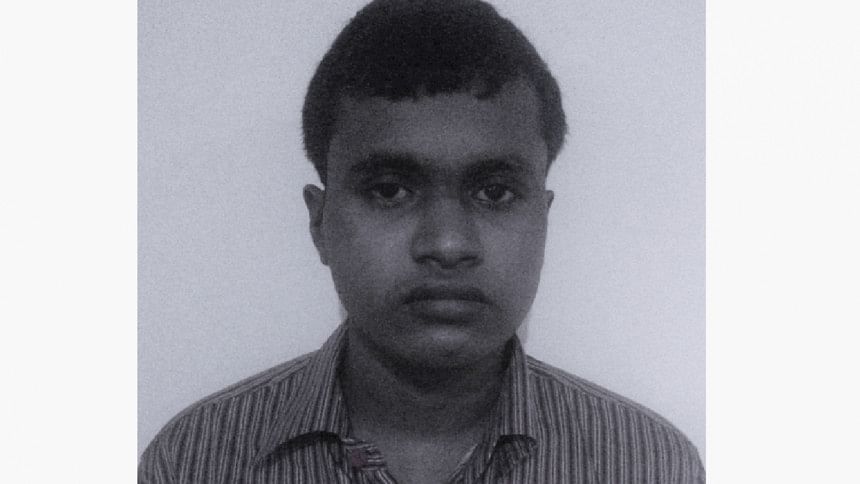 The prime suspect in bloggers -- Avijit Roy and Niladri Chattopadhyay Niloy -- murders was killed in a "gunfight" with detectives in Khilgaon of Dhaka early today.
- Deceased is prime suspect in blogger Avijit and Niladri murders
- Cops announced Tk 5 lakh bounty on him
- He was organisaer of Ansarullah Bangla Team
- Evidence of his presence found at blogger murder scenes
- Leading member in murder attempt of publisher Tutul
- Masterminded several killings like Dipan, LGBT rights activist Xulhaz Mannan
Hailing from Khulna, deceased Shariful alias Sakib alias Sharif alias Saleh alias Arif alias Hadi-1 was a top organiser of banned militant group Ansarullah Bangla Team (ABT), said Masudur Rahman, deputy commissioner (media) of DMP. 
Police announced Tk 5 lakh bounty on him earlier when they found evidence of his presence at the crime scene at TSC in Dhaka University where Avijit was hacked to death on February 26 last year, according to the Dhaka Metropolitan Police website.
His direct involvement was found in a number of killings including blogger Avijit and Niladri Niloy.
According to DMP website, Sharif used to train up ABT men on firearms and information technology. Apart from this, he played a key role in recruiting ABT members, the website said.
Police also found evidence of his leadership in murder attempt of publisher Ahmed Rashid Tutul at Lalmatia and killing of Riyad Morshed Babu, a student of Shanta Mariam University.
Sharif was one of the six persons against whom DMP announced Tk 5 lakh bounties earlier.
According to police, he was one of the masterminds in killing owner of Jagriti Prokashoni Faisal Arefin Dipan, Blogger Oyashiqur Rahman Babu, secular activist Nazim Uddin Samad and LGBT rights activist Xulhaz Mannan and his friend Mahbub Tonoy.
'Gunfight'
The "gunfight" took place at Meradiya Banshpotti around 2:00am.
The body was sent to Dhaka Medical College Hospital, said Sub-inspector Bachchu Mia of DMCH Police outpost.
Militants' involvement in killing spree
The shootout incident occurred a day after Golam Faizullah Fahim, 18, claimed to be a member of Hizb-ut Tahrir, an outfit banned in October 2009 for public security, was killed in a "gunfight", sparking widespread questions, condemnation and criticism, four days into his capture.  
Fleeing after hacking a Hindu college teacher in Madaripur, he was caught by locals and handed over to police. He was on a 10-day remand when police took him to Miarchar area under Madaripur Sadar upazila to arrest his cohorts.
Over the last three years, suspected militants have attacked and killed university professors, writers, publishers, secular bloggers, gay rights activists, foreigners, policemen and members of religious minorities, including Shia and Sufi Muslims, Christians and Hindus.
About 50 people have become victims of such targeted killings since February 2013.
Responsibility for most of the murders was reportedly claimed by either Islamic State or Ansar al Islam (Bangladesh Chapter of al-Qaeda in Indian Sub-continent).