Cop's wife found dead in Jessore
Family claims murder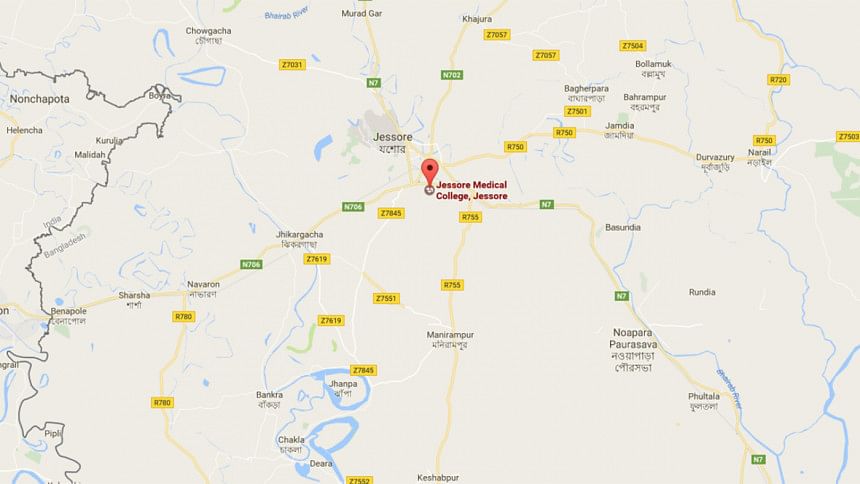 The wife of a police sub-inspector was found dead in their house at Raghurampur village in Jessore town yesterday.
The body of Marium Begum Parul, 30, wife of SI Azizul Islam Sabuj, was recovered from their house near Rod Factory around 12:30pm and sent to General Hospital morgue.
Family alleges murder
Parul's uncle Masudur Rahman alleged that Sabuj, a CID sub-inspector working at its headquarters in Dhaka, hanged his wife from the ceiling fan after killing her.
Raharul Haque, a 13-year-old son of the couple, said he saw his mother's body hanging from the ceiling fan inside their house through a window. His father was also inside the house, he said.
"As neighbours rushed in hearing my screams, my father fled the scene breaking the window. Later, locals took my mother to hospital," Raharul added.
Doctor Abdullah Al Mamun at the Jessore General Hospital said Parul had died before she was taken to the hospital. "Without autopsy, it's not possible to make any comment whether it was a murder or suicide," he added.
Kotwali Police Station Officer-in-Charge AKM Ajmal Huda said, "We heard that the wife of a policeman committed suicide by hanging herself. The body has been kept at morgue."