Cleaners now being tracked to keep Dhaka clean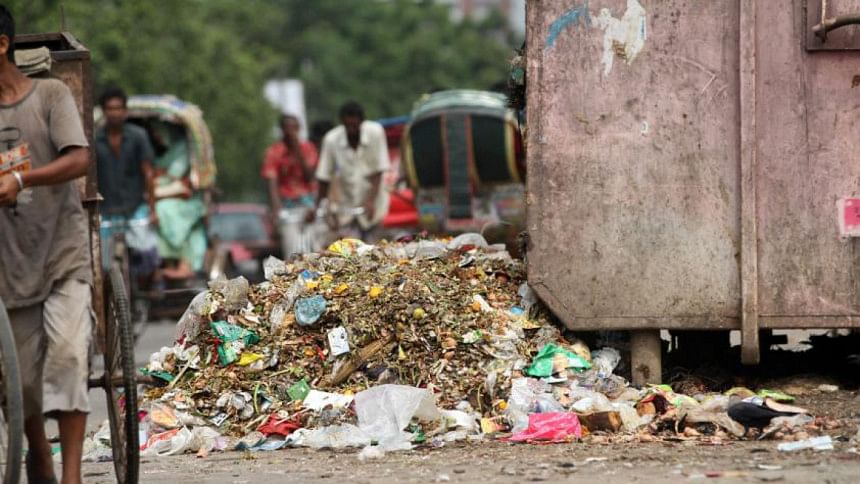 Dhaka South City Corporation will from now on track its cleaners to ensure they are working with "transparency and accountability" to keep the city clean.
Sayeed Khokon, Dhaka south's mayor, launched the initiative at Nagar Bhaban today. The move came as part of cleaning campaign which was launched last month.
"The cleaners will have to complete their work overnight and before 7:00am every day," Khokon said. "Stern action will be taken against anyone neglecting duty."
There are 5,216 cleaners employed for the Dhaka South City Corporation. They will be tracked through their mobile SIM cards round the clock, Khokon said.
A recent report showed Dhaka is the second worst livable city in the world. Sayeed Khokon has pledged that he will have a clean Dhaka by this year and raise awareness in this regard.
In the first phase, the cleaners of five important wards will come under the tracking system, the mayor said. "Reward will await those who discharge their duties responsibly."