Another accused confesses taking part in Abrar muder
2 other accused remanded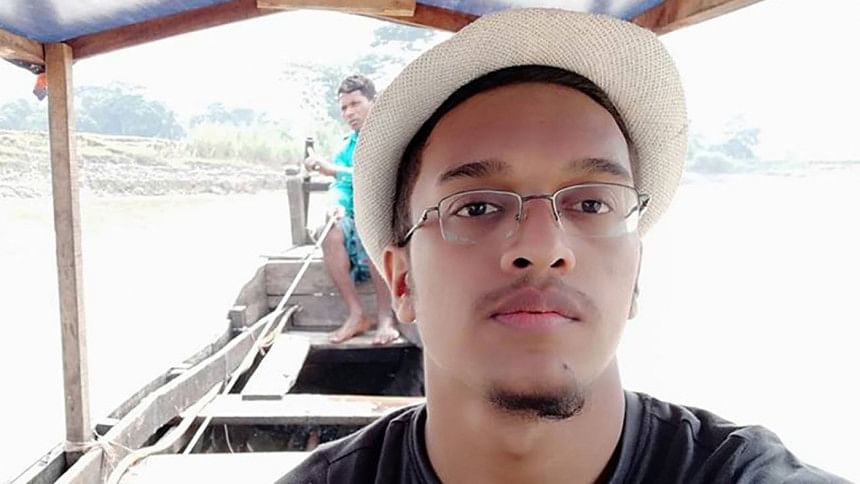 Another accused of Buet student Abrar Fahad murder case today confessed his involvement in the gruesome killing.
Muzahidur Rahman Muzahid, an activist of the engineering university unit Bangladesh Chhatra League (BCL), gave his confessional statement before the court of Dhaka Metropolitan Magistrate Nivana Khair Jessi under section 164 of Criminal Procedure Code.
DB Inspector Md Wahiduzzaman and also the Investigation Officer (IO) of the case produced him before the court.
Details of the confessional statement could not be known immediately.
With him, four accused in the murder case gave their confessional statements.
2 remanded
Besides, another Dhaka court today placed two accused of Buet student Abrar Fahad murder case on a five-day remand each.
Metropolitan Magistrate Md Mamunur Rashid passed the order after DB Inspector Md Wahiduzzaman produced the accused--Shamem Billah and Moyaj alias Abu Hurayra -- before his court seeking ten-day remand for each.
Shamim Billah's name was mentioned in the FIR as 14th accused while Abu Huraira in 18th.
Meanwhile, five other accused--- Mehedi Hasan Rasel, Muhtasim Fuad, Ishtiaq Hasan Munna, Moniruzzaman Monir and Muntasir Alam Jemi -- were produced before the same court on expiry of their five-day remand and they were sent to jail.
Abrar, a second-year student of Buet's electrical and electronic engineering department, was beaten to death by a group of BCL men at the university's Sher-e-Bangla Hall during pm early October 7.
Later, his father filed a murder case against 19 Buet students, mostly BCL leaders of the Buet unit, and several other unnamed accused with Chawkbazar police station. 
The gruesome murder triggered a firestorm of protest on university campuses across the country.