Biman staff held for helping to smuggle gold at Dhaka airport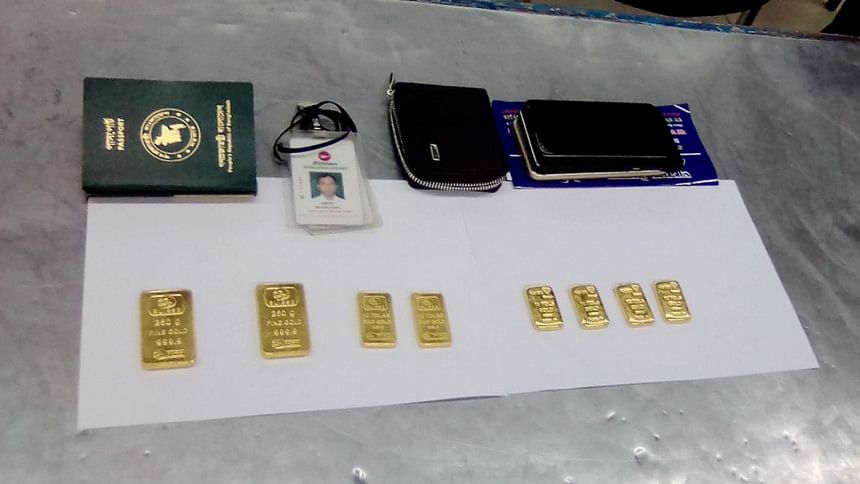 Customs Intelligence officials today detained an employee of Biman Bangladesh Airlines for helping to smuggle gold bars weighing 732 grammas at Hazrat Shahjalal International Airport in Dhaka.
Moinul Khan, director general of Customs Intelligence and Investigation Directorate (CIID), told The Daily Star that a flight from Riyadh arrived at the airport this evening, in which Biman employee Jakaria was helping a passenger to smuggle the gold.
A CIID team also detained Jakaria and passenger Masud Rana, arrived at Dhaka in a flight from Riyadh.