BGMEA needs one more year to shift to its new building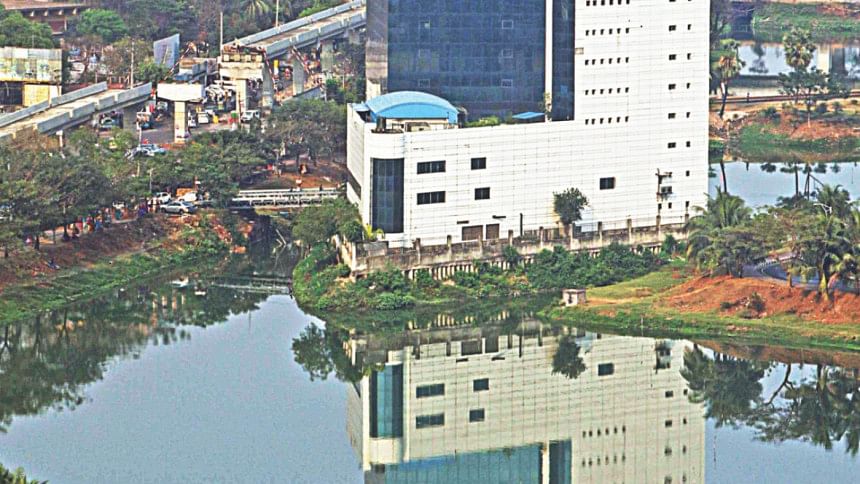 Bangladesh Garment Manufacturers and Exporters Association (BGMEA) needs one more year to shift to its new building before the demolition of its current headquarter in Hatirjheel lake of Dhaka.
As they are not fully prepared to flatten such a big building and needed one year more to end construction work of the new building in Uttara, they requested the Supreme Court to postpone the demolition of the BGMEA office from Dhaka's Hatirjheel area for a year, Siddiqur Rahmanm, BGMEA president, said.
The BGMEA leader, at a press conference in Karwan Bazar in the afternoon, also said the hearing on the petition filed on August 23 last is now pending.
"We expect that the court will consider our plea," he hoped.
On March 12, the court ordered to start the demolition of the 15-storey building within six months or by September 12.
In March this year, the Supreme Court dismissed a petition seeking review of its judgement upholding an April 2011 High Court order to knock down the structure illegally built in the capital's Begunbari canal and Hatirjheel lake.
The building's foundation was laid in 1998 by the then Prime Minister Sheikh Hasina and it was opened in 2006 by the then premier Khaleda Zia. The High Court verdict had ordered the government to bulldoze the building within three months, saying it was built on land acquired through forgery and filled with earth illegally.
Later, the Appellate Division stayed the HC verdict following a BGMEA petition.
A four-member Appellate Division bench headed by Chief Justice Surendra Kumar Sinha passed a short verdict on June 2 last year dismissing the BGMEA appeal and upholding the HC order.
The Supreme Court released the full text of the verdict on November 8 ordering the BGMEA to immediately demolish the building at its own cost.