Hajj registration deadline extended to April 23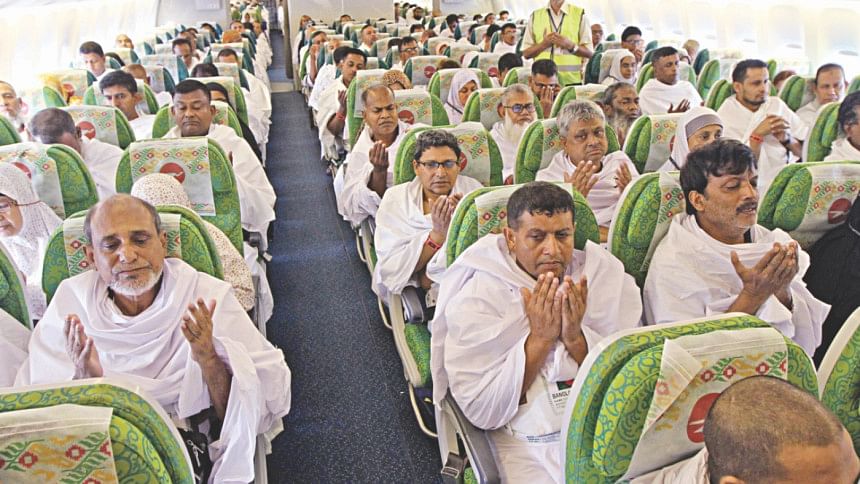 The government today extended the deadline for this year's Hajj registration to April 23.
Earlier in the day, Hajj Agencies Association of Bangladesh (Haab), the private body for Hajj arrangement, suspended its registration process for the holy pilgrimage demanding more time.
Yesterday, the Religious Affairs ministry sources said the registration process would be ended at 5:00pm today (Monday).
The Religious Affairs Minister Motiur Rahman made the announcement of the time extension after a meeting with Haab at his residence in Dhaka this afternoon. 
READ MORE: Hajj registration for 2017 ends tomorrow
Emerging from the meeting, Haab President Ibrahim Bahar told The Daily Star that they are satisfied by the government's decision in this regard.
READ ALSO: Private hajj registration begins
This year, a total of 1, 17,758 people will register their names under private management for performing Hajj in Saudi Arabia. Some 1,118 Hajj agencies are working to reach the target.