5 killed as reckless driving on
Tangail schoolgirl, Dhaka motorcyclist among victims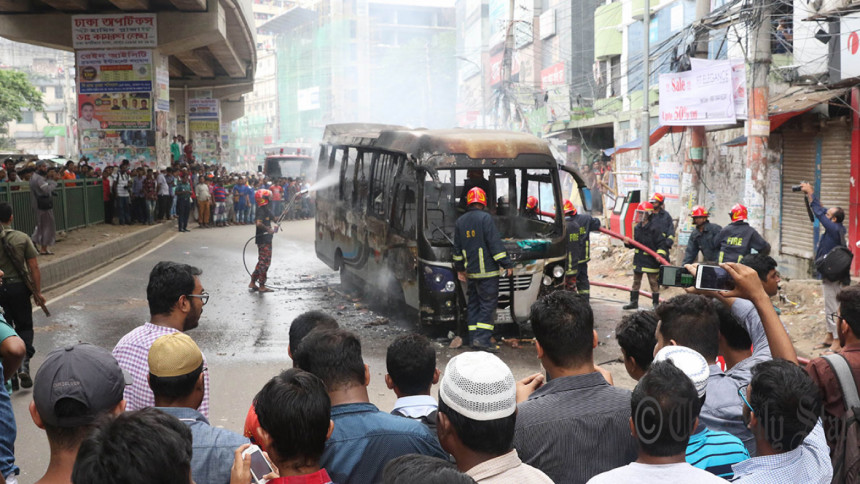 Reckless driving claimed five more lives yesterday amid the nationwide student protest for road safety. 
Three people were killed in a head-on collision between two buses in Savar on the outskirts of the capital around 7:00pm. Earlier in the day, rash driving left a schoolgirl and a nurse dead in Tangail and Dhaka respectively.
Police said a speedy bus heading for Faridpur from Dhaka and a local bus crashed into each other on an empty Dhaka-Aricha highway in Keliya area of Dhamrai, leaving three passengers dead on the spot.
At least 30 others were also injured. They were taken to Dhamrai Upazila Health Complex. Later, six of them were referred to Dhaka Medical College Hospital as their condition was critical, said sources at the Dhamrai hospital.
Rejaul Haque, officer-in-charge of Dhamrai Police Station, said the bodies were sent to Shaheed Suhrawardy Medical College Hospital for autopsy.
The buses were seized, said the OC.
The identities of the deceased could not be confirmed till 12:30am today. What happened to the drivers also could not be known.
TANGAIL ACCIDENT
With a 15-year-old assistant of a driver at the wheel, a pickup hit 10th-grader Sadia Afrin, 16, from behind in Beltoli Bazar area of Tangail's Sakhipur upazila, leaving her critically wounded.
The accident happened around 9:00am when Sadia, daughter of Azaharul Haque of Borochowna Dhelipara village, was returning home from one of her relatives' house, said SM Tuhin Ali, officer-in-charge of Sakhipur Police Station.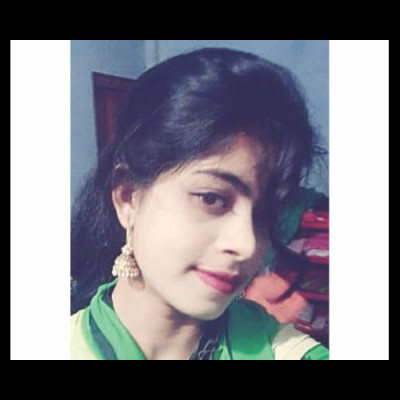 The driver, Tanvir, tried to escape but locals caught him and handed him over to police.
Badly wounded Sadia, a student of Borochowna High School, was rushed to Sakhipur Upazila Health Complex. As her condition deteriorated, doctors referred her to Mymensingh Medical College Hospital. She died on her way to the hospital around noon, reported our Tangail correspondent, quoting the OC.
As the news spread, locals brought out a procession in Borochowna Dhelipara area and blocked the Dhaka-Sagardighi road there, leading to long tailbacks on both sides of the road, said witnesses.
The protesters left after the local administration assured them of punishing the driver immediately, they said.
During preliminary interrogation, Tanvir admitted that he was an assistant of the main driver, Lavlu Mia. The arrestee said he was taking the pick-up for wash at a garage as asked by Lavlu, said Mohammad Ahaduzzaman, additional superintendent of police (crime) in Tangail.
The vehicle was seized. Police were trying to arrest Lavlu, he said.
Sadia's parents were struggling to come to terms with the fact that their daughter would never become back.  
"Please bring my daughter back. How could it happen to her!" wailed her father Azahaul Haque, a trader, at their home. At one point, he took a long pause and said, "She [Sadia] was a good student. We dreamt that one day she would go for higher studies. That dream, however, has been shattered."
ACCIDENT IN DHAKA
Saiful Islam Rana, a nurse at Dhaka Community Medical College and Hospital in Moghbazar, was killed around 1:00pm as a speedy bus hit his motorcycle and dragged him yards on the street in the same area.
Quoting witnesses, the victim's cousin Rajibul Islam Rabid said the bus got down the ramp of Moghbazar flyover near Wireless Gate at speed and rammed Saiful's motorbike which had entered the thoroughfare from an alley.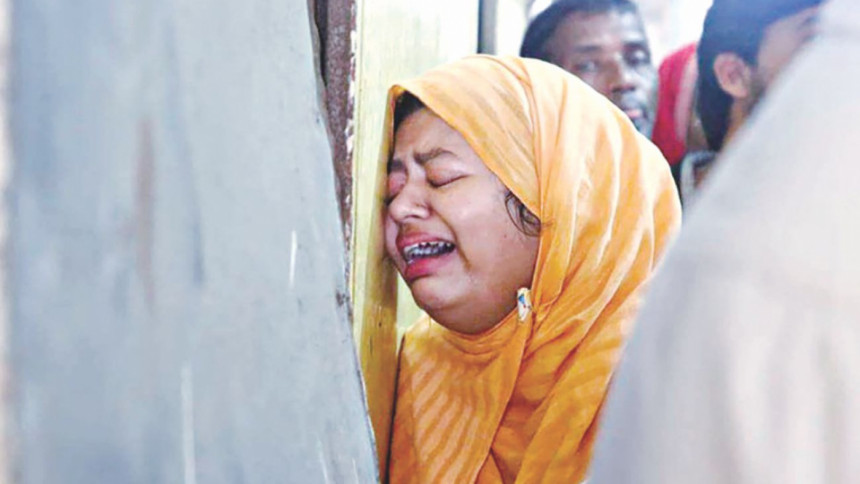 The incident happened even as traffic was thin in the area, Rabid said, adding Saiful was on his way to home in Goran for lunch.
Locals first rushed critically injured Saiful, 26, to a nearby hospital and then to Dhaka Medical College Hospital where doctors declared him dead.
While trying to flee immediately after the incident, the bus, which was carrying passengers for another bus that operates on the Dhaka-Satkhira route, hit a rickshaw, leaving the rickshaw-puller and two passengers on it injured.
Locals, however, caught the bus and set it on fire. They also caught the driver, beat him up and handed him over to police.
On information, three fire engines went to the spot, but the vehicle had completely been burnt by that time.
Son of Shahjahan Mia, who works at a city hospital, Saiful was from Banaripara in Barisal. One of his sisters is a college student while the other a schoolgirl.
A neighbour of the family said it had been doing well since Saiful got a job at the community clinic in Moghbazar.
A case was filed in this connection.
After the news spread, students of Dhaka Community Medical College blocked one side of the road near the spot, protesting the death. They were there till 9:30pm last night.
Contacted, Maruf Hossain Sardar, deputy commissioner of Dhaka Metropolitan Police (Ramna Zone), said they detained the driver, Imran, and his assistant.
Yesterday's incidents came barely a week after two college students, Dia Khanam Mim and Abdul Karim Rajib, were crushed by a reckless bus on Airport Road.
The two died as a Jabal-e-Noor bus ploughed into a crowd while competing for passengers with another bus of the same company. Later, it was revealed that a third bus was involved in the race.
The incident sparked an outrage across the country, leading to the ongoing student movement.