3 held with 40,000 strips of fake drugs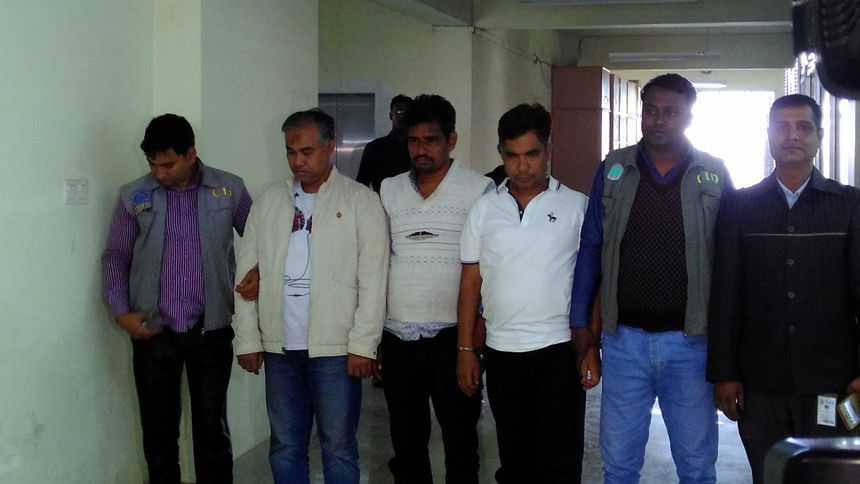 Criminal Investigation Department (CID) claimed arrest of three persons for their alleged involvement with importing fake cancer-fighting and infertility drugs from China.
The three -- Ruhul Amian alias Dulal Chowdhury, 46, Nikhil Rajbansi, 44, and Md Sayeed -- were arrested from Tantibazar area in Dhaka in separate drives early today.
A total of 40,000 strips of three kinds of drugs, which were kept inside a sack, were seized from their possession, Mollah Nazrul Islam, special superintended of police (organised crime), said at a press briefing at CID's headquarters around 11:00am.
"These drugs are lethal and could cause death if taken," Mollah said adding, "They have primarily admitted to their involvement with the crime".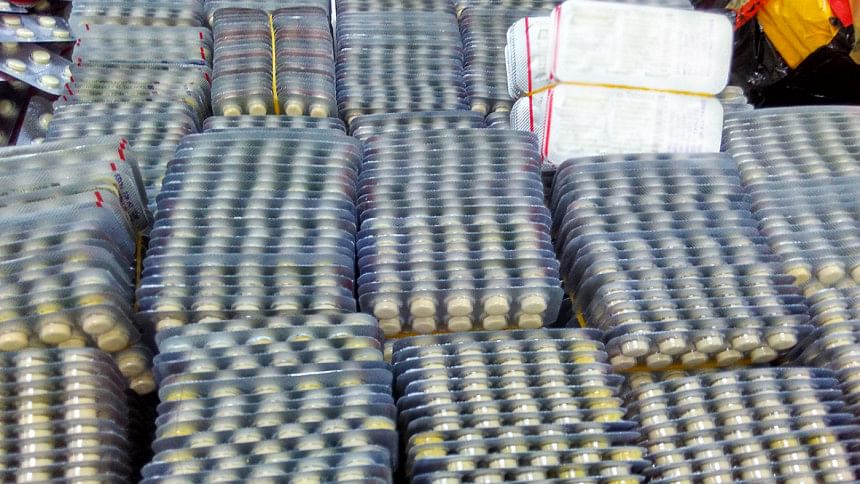 The CID official also said, "A number of counterfeit drugs are manufactured in China and the illegal syndicate used to collect these drugs from there."
The arrestees used to import those fake drugs, mainly anti-cancer, under the guise of importing electronic equipment, he said.
A case was filed against them with Kotwali Police Station today.