Cheating in Entrance Exams: CID arrests 8 DU students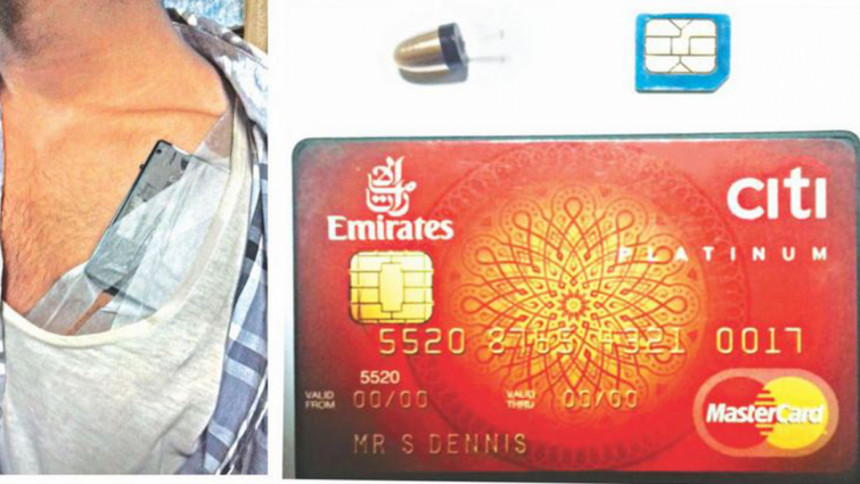 The Criminal Investigation Department in the last one week arrested nine students in connection with cheating in university admission tests.
Two of them are alleged members of a gang involved in the university admission test question paper leak and seven others are DU students who got admitted "with the help of the gang".
Of the arrestees, Navid Anjum Tonoy, a student of geography and environmental science at DU, is a key member of the gang behind the question paper leak. Enamul Haque Akash, a student of SSC programme under Bangladesh Open University, is also a member of the gang, Molla Nazrul Islam, special superintendent of CID, said at a press briefing at the CID headquarters in Malibagh yesterday.
The two earned a hefty amount of money leaking question papers. The gang used to take Tk 2-5 lakh from each admission seeker and help them get into public universities illegally, the CID official said.
The other arrestees got into different DU departments by allegedly forging admission tests under the academic session 2016-17.     
Tanvir Ahmed Mallick, Bayezid, Nahid Iftekhar, Fardin Ahmed Sabbir, Prasenjit Das, Rifat Hossain and Azizul Hakim were arrested yesterday.
At the briefing, the CID disclosed the arrest of Tonoy, 24, at Rangpur on November 14, and Akash, 19, at Gazipur on Friday.
The CID official said they learnt about Tonoy from other arrestees who were held in a case filed in connection with the question paper leak of DU "Gha" unit entrance test on October 20. 
"Tonoy told us that he helped some students get admitted to public universities, including DU, in 2015 and 2016 illegally. They leaked question papers from the exam centre by using electronic devices before the exams began," the CID official said quoting Tonoy.
As per Tonoy's information, the seven DU students were detained, he added. 
Contacted, DU Proctor Prof AKM Golam Rabbani told The Daily Star that they would take action against the seven students after investigating the matter.
On October 20, two Chhatra League leaders -- Mohiuddin Rana, an assistant secretary of the BCL central committee, and Abdullah Al Mamun, theatre and debate affairs secretary of the BCL's Amar Ekushey Hall unit -- were arrested along with an admission seeker in connection with DU "Gha" unit exams question paper leak.
Rana was later expelled from the BCL.
A case was lodged with Shahbagh Police Station accusing the three under the public exams law and ICT act.
Based on their information, the CID arrested one Nafi, a private university student, on November 1, and another Anin Chowdhury on November 3, CID official Nazrul said.
All the five have given confessional statements, he added.
Earlier, Amar Ekushey Hall BCL leader Mamun told this newspaper that he got question papers of entrance exams of some public universities from Moshiur Rahman Sameer, a fourth-year student of psychology and also a vice-president of the Chhatra League Amar Ekushey Hall unit.
"Mamun and Sameer work for Tonoy," a CID official said, adding that this was a big gang which worked in different phases to leak question papers of different public universities' entrance tests.
Meanwhile, expelled BCL leader Rana earlier said one Alip Biswas, a former BCL leader of Dhaka College unit, now an employee of Bangladesh Krira Shikkha Protishtan (BKSP) in Savar, was running the gang and "helping" the admission seekers cheat.
Alip, a key suspect, is on the run.