Policy being formulated to ensure govt jobs for special-needs people: PM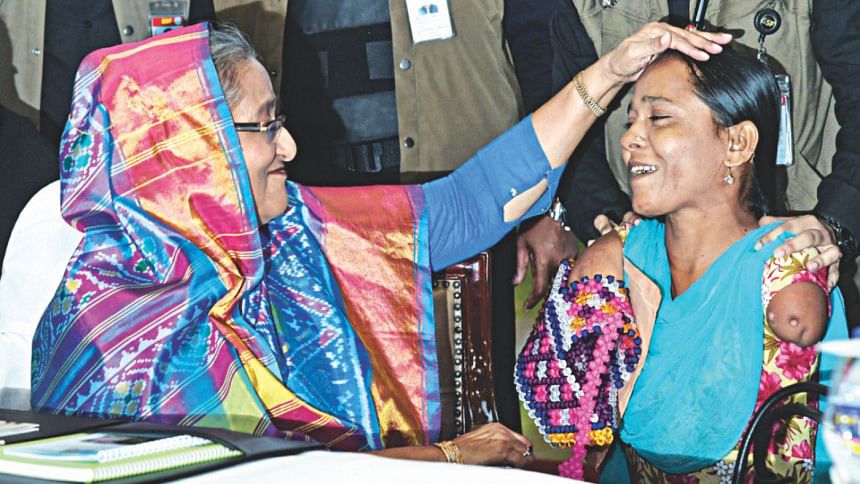 Though the government has abolished the quota system in first class public service, it is preparing a policy for persons with disabilities as well as ethnic and underprivileged groups so that they can easily get government jobs, said Prime Minister Sheikh Hasina yesterday.
"There was a movement against the quota system, and again there was a series of movements a few days later. That's why we had to abolish the system; this is true. But, now we're preparing a policy wherein there'll be a priority for persons with disabilities, as well as ethnic and underprivileged groups," she said.
The Prime Minister was addressing a function marking the 27th International and 20th National Day of Persons with Disabilities at Bangladesh International Conference Centre, reports UNB.
The theme for the day this year is "Empowering persons with disabilities and ensuring inclusiveness and equality".
She urged the affluent section of society to come forward to ensure the welfare of people with disabilities. The government is determined to ensure basic rights of disabled individuals, Hasina added.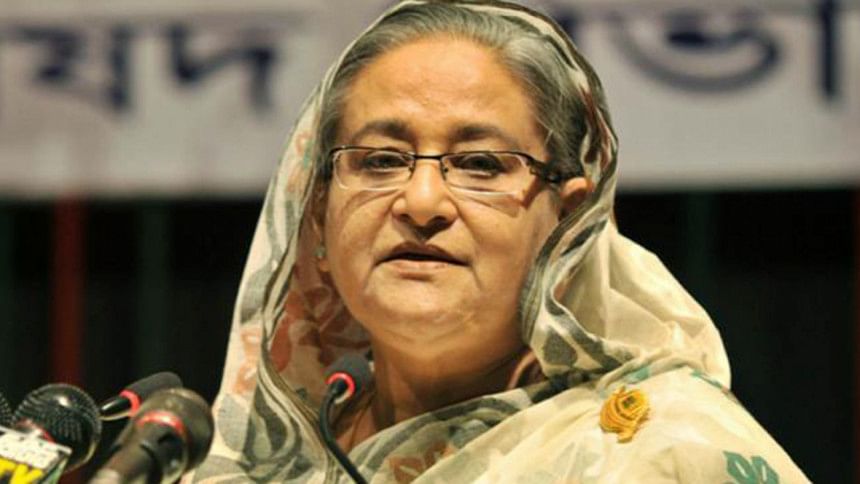 Presided over by Social Welfare Minister Rashed Khan Menon, the programme was addressed, among others, by Health Minister Mohammad Nasim, President of National Disability Foundation M Saidul Huq and Social Welfare Secretary Md Zillar Rahman.
The PM distributed crests and certificates among individuals and organisations for their contribution to society.
DAY FOR DISABLED OBSERVED IN SAVAR
Meanwhile, the day was observed in Savar by several government and non-government organisations yesterday aiming to create awareness to extend support and provide adequate facilities to differently-abled people.
Marking the day, officials, patients and students of Centre for the Rehabilitation of the Paralysed (CRP) brought out a procession, and formed a human chain beside Dhaka-Aricha highway. A wheelchair basketball tournament was also held at its premises, reports our Savar correspondent.
Meanwhile, Bela Specialized Therapy and Rehabilitation Center (BSTRC), a non-government institution in Savar also arranged free treatment for disabled people, said Dr. Rukshana Akter, director of BSTRC.
Savar upazila administration marked the day with a rally, discussion and cultural programme.