Saudi Arabia deports 200 Bangladeshi workers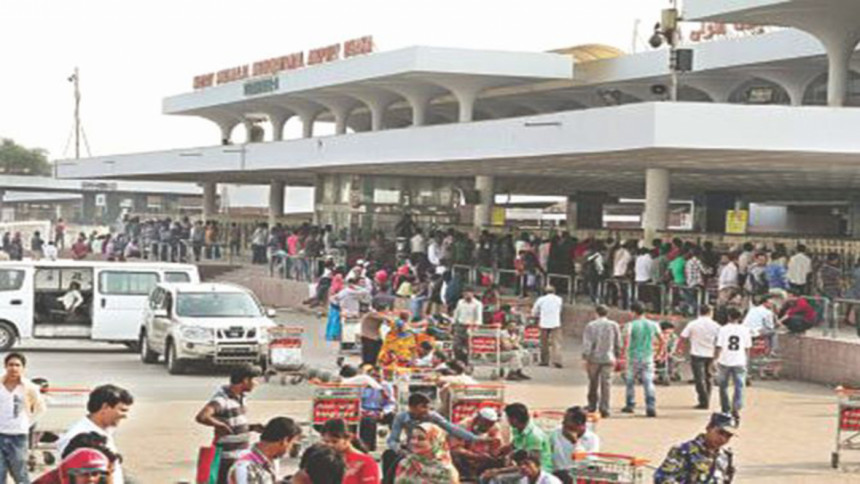 Many of the 200 Bangladeshi workers who were forcibly sent back from Saudi Arabia last night said they were deported despite having legal documents. 

A flight carrying them landed at Hazrat Shahjalal International Airport around 11:30pm, said Shariful Hasan, who heads Brac Migration Programme. 

Brac provided them food, water and helped them to go home safely, he added.

Kurigram's Akmat Ali, one of the 200 Bangladeshis, said he went with a dream of solvency five months ago but was forced to leave Saudi Arabia although he had permission (iqama) to stay there for 10 more months. 

Samrat Sheikh of Gopalganj, said Saudi police arrested and deported him without examining his papers. Saiful Islam of Narayanganj told UNB that he had another six months' permission to stay but was forced to leave the country. 

Abdullah from Chattogram urged the government to take steps so that no-one suffers misfortune like him. 

According to Brac Migration Programme, about 16,000 workers were deported from Saudi Arabia this year. Brac helped 804 of them to return home in October with the help of the Wage Earners' Welfare Board.

As many as 257,317 workers went to Saudi Arabia last year. Between January and August this year, 234,071 workers went to the Kingdom, according to the Bureau of Manpower, Employment and Training. 

"The description given by the workers is tragic," said Brac's Shariful. "This time many of those forcibly sent back said they had legal documents. Many of them had gone to the Kingdom only months ago." 

Shariful said the recruiting agencies should take responsibilities as they were deported forcefully even after having legal permission to stay. 

"It must be ensured that nobody faces the same situation again," he added.