Chatra Union activists allege police torture in custody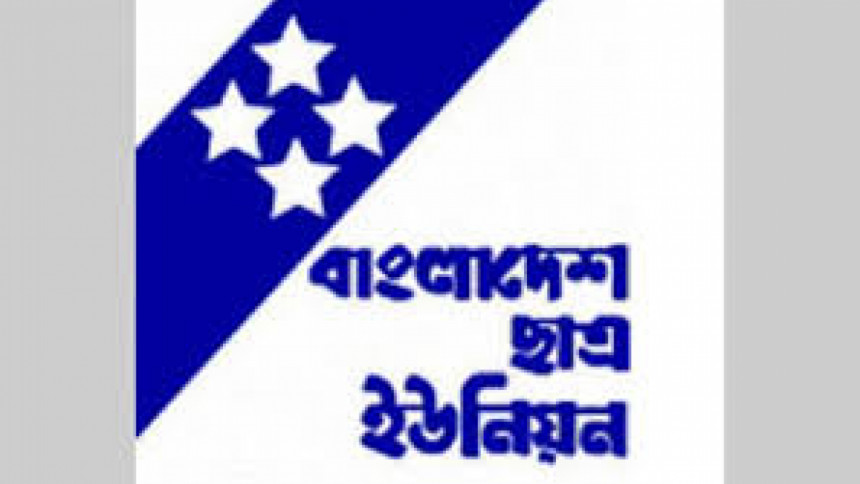 Law enforcers allegedly tortured activists of Bangladesh Chhatra Union in police custody after picking them up from in front of Viqarunnisa School in Dhaka, where the BSU activists were drawing graffiti.
Jowharlal Roy, president of BSU Dhaka city unit, and Sadat Mahmud, education and research affairs secretary, were picked up by police and allegedly tortured in custody.
"Two fellow activists of ours were drawing graffiti, protesting rape, in front of Viqarunnisa Noon School at around 12:30am today. Around, 2:00am, a police patrol team arrived and asked them to stop," said Anik Roy, general secretary of Chhatra Union, quoting the activists.
"As the activists did not stop, an altercation with police broke out," added Anik.
Eventually, police dragged Sadat and Jowharlal into their van and took them to the Ramna Police Station, said Anik Roy, quoting the activists who were present there.
"The police punched, kicked and beat up the duo in custody, but were forced to release them after BSU activists laid siege to the police station," he added.
In a video circulated in social media, a police official was seen filming Sadat Mahmud.
The police official asked the BSU activists if they had taken permission from the school authorities for the graffiti, to which an activist said the school had never forbidden them from doing so.
BSU activists said that the police had no right to assault them, but later the police officials were seen dragging the two activists towards the police van.
Chhtara Union leaders and activists demonstrated in different places of the country and also brought out a procession from Press Club area today.
Contacted, Sheikh Muhammad Shamim, assistant commissioner of Dhaka Metropolitan Police (Ramna zone), said, "Police officials asked the two activists if they had taken permission from the authorities since it was the wall of a school. They were taken to the police station after they locked into an altercation with law enforcers. The police officials released the duo later after they signed an undertaking."
He also denied the allegation of torturing the duo in custody or beating them up at the spot.