Sexual assault: Cops thrash protesters (video)
Police today used brute force to drive away demonstrators trying to besiege Dhaka police headquarters over the sexual assault at Dhaka University on April 14.
At least 12 people, including Bangladesh Chhatra Union chief Hassan Tarek, were injured as cops charged batons, rifle butts, water cannon and teargas canisters.
Over a hundred students hit the streets this morning from Dhaka University campus under banner Palta Aghat and marched towards DMP office.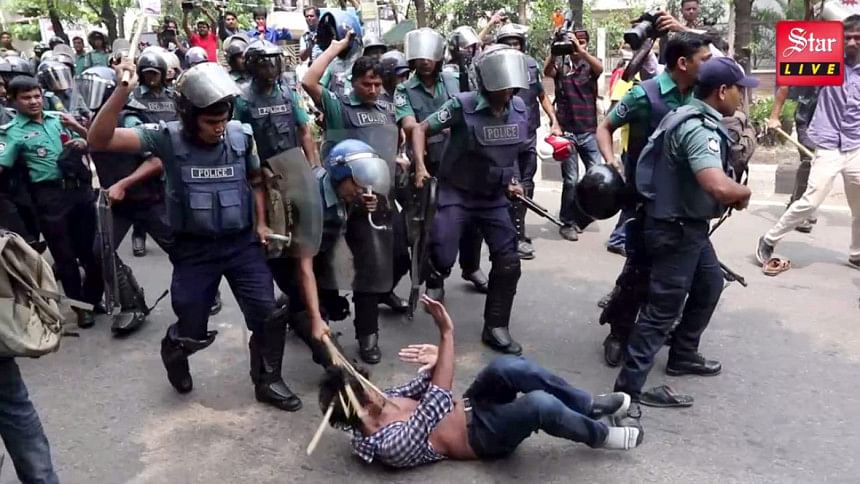 They were chanting slogans in favour for their six-point demand including immediate arrest and punishment of the culprits responsible.
Unrest followed after cops stopped them near DMP office and the demonstrators sat down on the street, on Captain Monsur Road, demanding to see the police commissioner.
"We will not move from this spot until the police commissioner comes and speak to us," Liton Nandi, a leader of Chhatra Union, had said.
The atmosphere became heated soon and turned violent with police making use of their batons, rifle butts, armoured vehicles, water cannon and teargas canisters.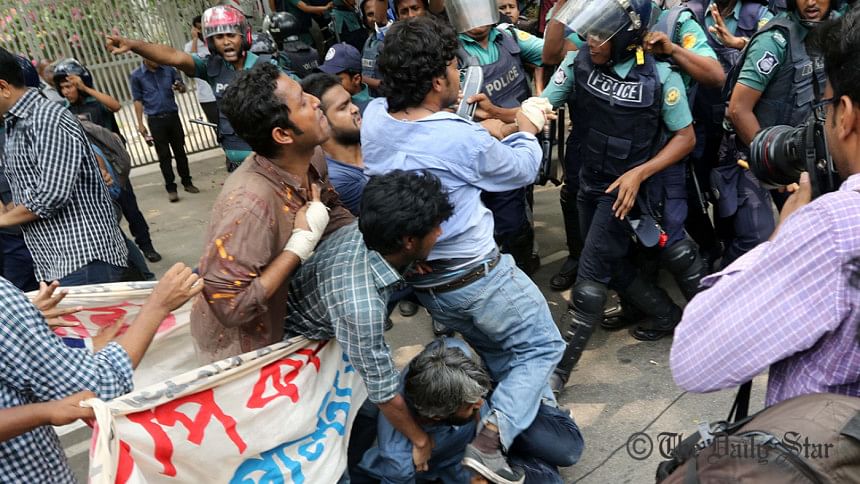 "We asked them to leave the spot, but instead they began pelting stones," Abdul Baten, deputy commissioner of Ramna division DMP, said afterwards.
"We told them that they can send a delegation to the headquarters if they have any demands. But they did not listen and contributed only to public suffering."
At least three demonstrators were held from the scene.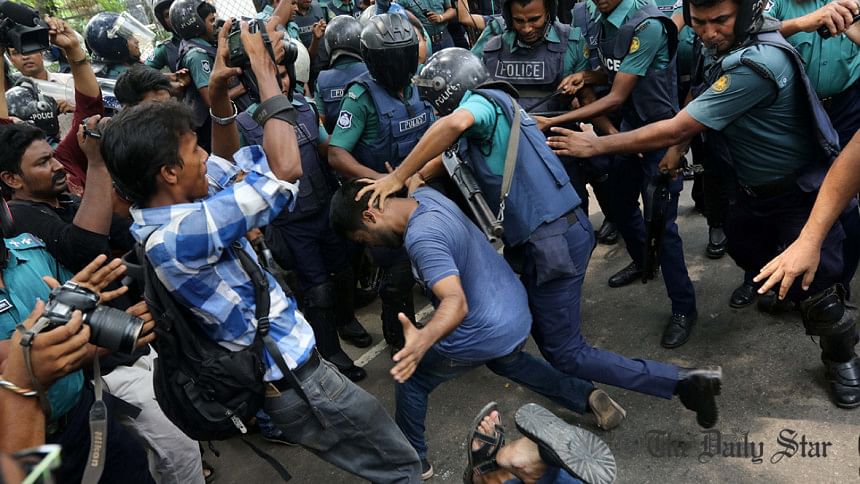 A group of rowdy youths assaulted and sexually harassed about 20 women near TSC during the Pahela Baishakh celebrations on April 14.
Allegations were that the incident went on for over an hour under the nose of police. Though a month is nearly in the passing, no one has been apprehended in this regard.