India delay Champions Trophy squad amid revenue talks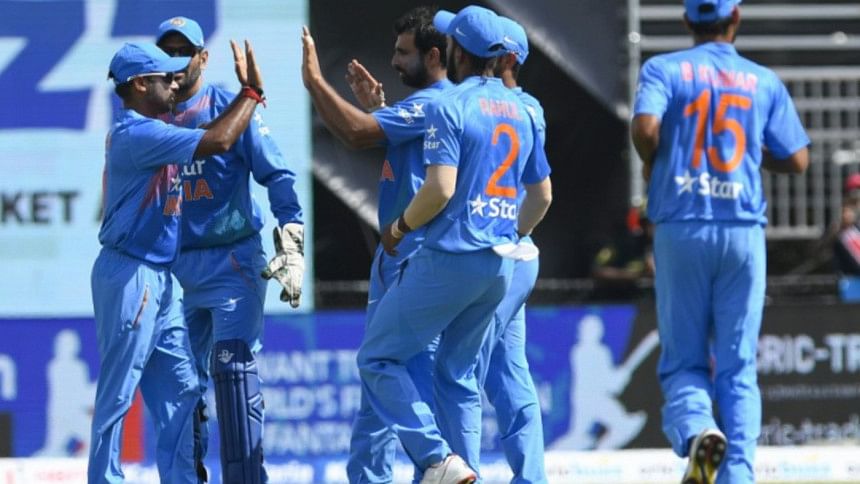 India failed to submit its squad for the upcoming Champions Trophy by the Tuesday midnight deadline and, as it tries to thrash out a better revenue deal with cricket's governing body, the world's richest board has not ruled out boycotting the tournament altogether.
International Cricket Council (ICC) Chairman Shashank Manohar has been critical of the 'Big Three' model of 2014, which effectively put India, England and Australia in control of the game's finances and administration.
At a meeting in February, the ICC agreed "in principle" to reverse the 2014 decision and proposed a governance structure including a new revenue distribution model, which seeks to address the current imbalance favouring the three.
The Indian board (BCCI) unsurprisingly opposed the new proposal, which would see their revenue share decreased.
India's huge market is a major draw for sponsors and the BCCI move in delaying the naming of its squad for the Champions Trophy is being seen in some quarters as a pressure tactic aimed at getting the deal possible from the ICC.
However, local media have reported that pulling out of the tournament, to be staged in England and Wales in June, is a serious option if the revenue sharing talks break down.
Vinod Rai, who heads the Supreme Court-appointed Committee of Administrators to supervise the running of the BCCI, said negotiations were ongoing but did not rule out such a scenario unfolding.
"It's too early to comment on that," Rai told Reuters by telephone on Wednesday.
Under the Members Participation Agreement (MPA) for the 50-over tournament, to be played between the world's top eight sides, the deadline for the submission of squads to the ICC was midnight on Tuesday.
India, who won the last edition in 2013, was the only country not to name its 15-man squad for the June 1-18 tournament.
However, there is no scope for sanctions or penalties under the MPA.
The ICC is expected to make a final decision on the new financial model and governance structure at its ongoing meetings in Dubai.
Cricket website ESPNcricinfo reported on Tuesday that Manohar, who is from India, made an improved offer to the BCCI, increasing their share of revenue by about $100 million.
Manohar, who has also served as BCCI chief, resigned from his ICC post in March citing personal reasons but later deferred the decision and said he would continue as chairman until administrative reforms of the governing body were complete.