Exploring the growing field of data science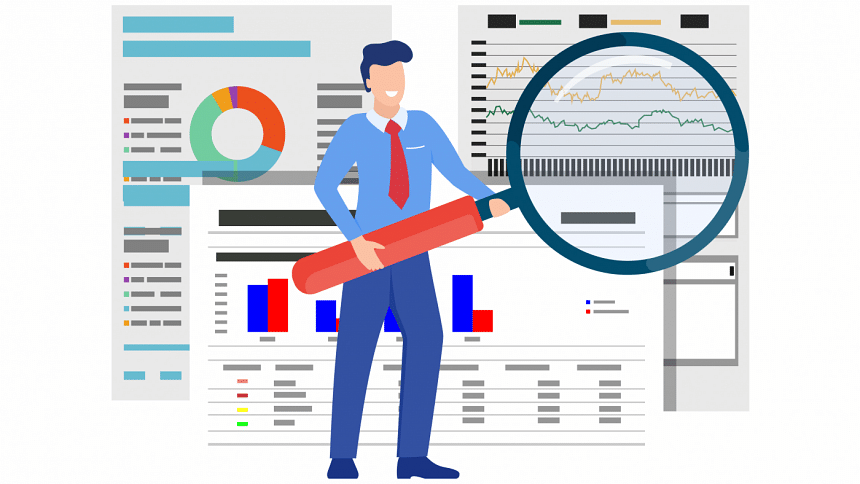 The field of data science has seen exponential growth in the last decade. Since the service industries all over the world are embracing massive volumes of data, the demand for data scientists is trickling in, and Bangladesh is no different. 
Originally, data scientists were statisticians rebranded, because a strong understanding of statistics and proficiency in statistical tools and programming languages were needed for the role. However, anyone from a quantitative background will find transitioning into the role relatively easy. 
For Afia Ibnath, a data scientist at SSL Wireless, it was curiosity that drove her into the field.
"I was introduced to the term 'machine learning' by my undergrad thesis supervisor when I was in my final year. During the pandemic, my university partnered with Coursera and offered us free access to Coursera courses. I enrolled in a course and after completing it, I got really interested in this field and started exploring further," she says.  
Although certainly useful, a background in computer science or statistics is not necessary for successfully breaking into data science. Self-learning is key here and with all the resources and certifications available online, it all boils down to dedication and a thirst for knowledge. 
Tahsinul Islam, a data scientist at Pathao and an EEE graduate, got interested in the field at the very end of his university life. He recalls his path, "I took two courses related to Machine Learning and that was my only formal or university training. After graduation, I spent the next couple of months self-learning Python and SQL and did a bunch of courses and projects from Coursera, DataCamp and other platforms. I eventually applied to a startup. Luckily, they got back to me and I passed the interview. Then I worked as an intern for 3 months till I got a permanent role there."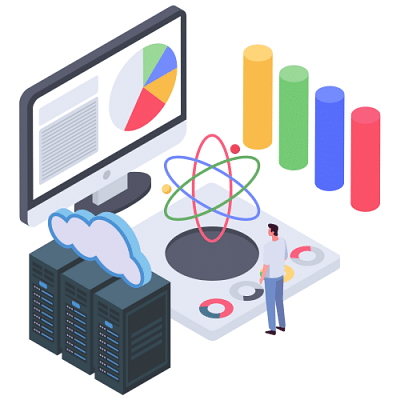 Data science is quite an ambiguous field. The multitude of tasks and responsibilities that fall under the data scientist umbrella are also sometimes broken down into different related roles such as business analyst, ML engineer, and data engineer to name a few. There is no common classification structure for these roles across industries so different companies use different classifications for these roles. A data scientist at one company may be called a business analyst at another. The key is to possess common technical knowledge and acquire skills that can be transferred across roles. 
While there are hundreds of degree programs, certifications, and online courses now available, no single course can equip you with all the skills that you need to have in your repertoire. Through continuous learning, university students or data science aspirants should gain a solid understanding of the following: SQL, for pulling data from databases for analysis; dashboarding and data visualisation tools like Tableau or PowerBI; Google Sheets or Excel to do quick ad-hoc calculations and share small data insights; a programming language like R or Python; libraries such as pandas or Matplotlib for data manipulation and visualisation; ML algorithms; and Git for version control. 
Note that this is not an exhausting list as the field is constantly changing. Joining a data science community like Kaggle and participating in contests are also excellent ways to put your skills to the test and level up. It is also important to develop soft skills like communication and teamwork. Developing business acumen is another plus, as data scientists are often required to share their insights and influence business decisions.
A typical workday includes several meetings with stakeholders such as business leaders, product managers and engineers to understand project requirements, discuss progress, share insights or plan ahead. The rest of the day is spent working by yourself or hopping on one-on-one calls with coworkers to collaborate or help them with other tasks. Aspiring data scientists also need to keep in mind that behind the glamour and excitement, there is a huge amount of time is spent on the tedious task of data cleaning – the process of removing any corrupt or incorrect records from a data set – before any analysis can be performed. 
The field is still relatively new in Bangladesh as most companies are yet to adopt a data-driven culture. Currently, companies with established data science teams are the ones that experience a huge influx of data daily, particularly telecom, mobile finance and ride-sharing companies.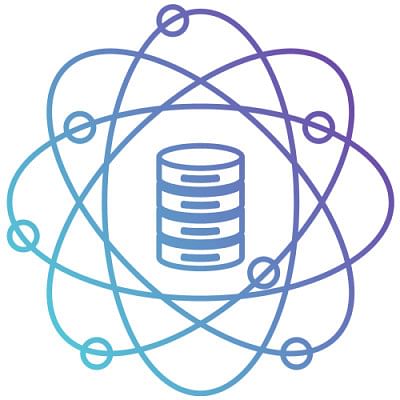 "I would say, the use of data is at an all-time high, more and more companies are trying to leverage their data to improve their business processes. Over the next couple of years, I believe more data analysts, data scientists and data engineering roles will be prominent," reflected Tahsinul. 
Afia also shared similar sentiments, "Companies are recognizing the value of data-driven insights and are actively seeking data scientists to help them extract actionable knowledge from their data. The startup ecosystem in Bangladesh is also expanding, and many tech companies are incorporating data science into their operations to gain a competitive edge. These companies are working on diverse projects, ranging from computer vision and natural language processing to customer behaviour analysis. So, it is reasonable to say that there will be more opportunities for data scientists in the future."
Reference:
Harvard Business Review (15 July, 2022). Is Data Scientist Still the Sexiest Job of the 21st Century?