A week with the HP Spectre x360 13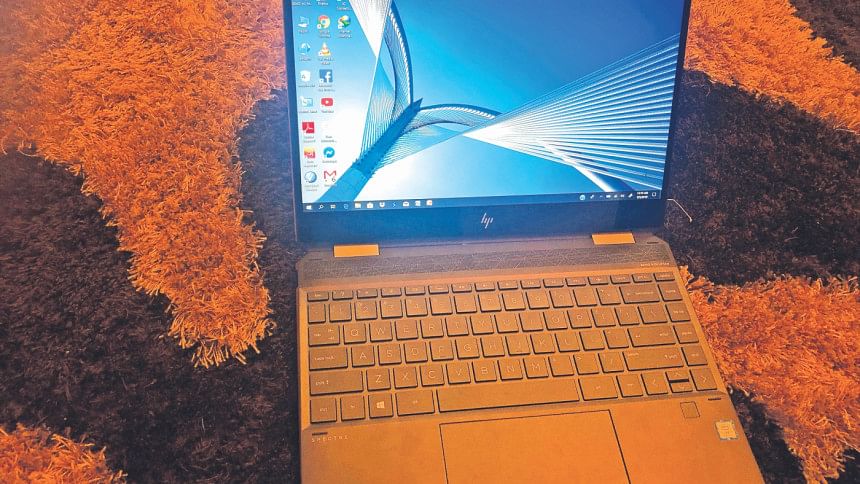 The HP Spectre series is a display of style and substance going hand-in-hand under the most elegant chassis. That much remains true for the HP Spectre x360 13 2-in-1 laptop which doubles down as a tablet. The laptop, for lack of a better word, is edgy. But unlike the sharp edges you'd find on a gaming laptop, the Spectre x360 features a regal diamond shape cut which signifies its class. Despite being a laptop with a hefty price tag, and which on paper isn't very powerful, boasts its premium price in more ways than one once you get under the hood.
Performance and Build

As I began to unwrap the package and unwind to see what this machine is capable of, I found it relatively difficult to find the power on button. Conventional wisdom says that it's either on the left or the right with all the ports or in proximity to your keyboard or touchpad. It was however in none of these locations but rather tucked away behind the laptop on the left, locking in slickly with the diamond cutaway. Fair play, I thought to myself because it looked rather elegant with where it was. The Spectre x360 features two Thunderbolt 3 ports on the other side with a micro SD card slot and a headphone jack. There is also a tiny and easy to miss slider which lets you disable the webcam. Intel's 8th generation Core i7 is a no frills processor which will honestly never let you down. A notebook is a notebook for note keeping and other lightweight work and the Spectre x360 shines in that scenario thanks to its overpowered processor, additional SSD support and a screen which gives due diligence to people who want a great battery life.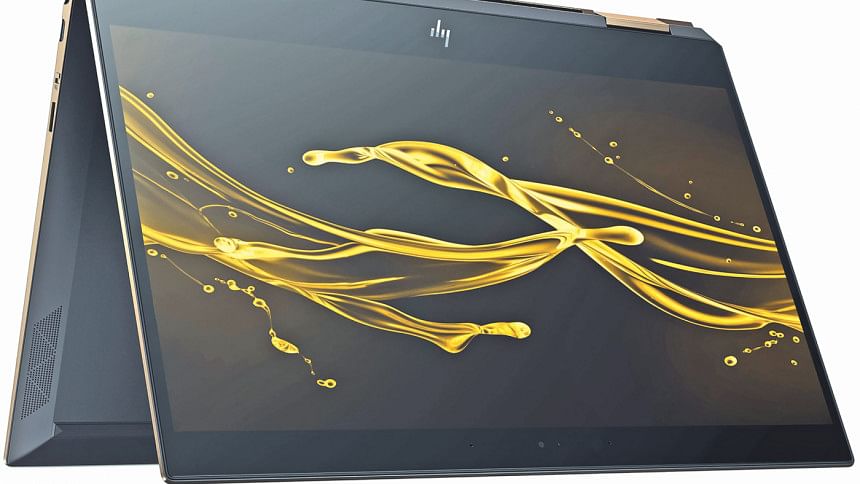 Tablet Mode
It would be unfair to the laptop's "2-in-1" portfolio if we didn't get into the 2 that makes the 1, that is, yes the Tablet mode. Tablets get a bad name these days but I genuinely think the Tablet form of this laptop is outstanding. But it's not due to any merit or hidden features of the tablet mode but rather of the screen itself. The 1080p 13-inch screen is truly a delight and watching YouTube videos on it and browsing the web feels very comforting. The screen produces very warm colour gradients so using it as a Tablet in close proximity for two hours didn't feel like a burden for my eyes. The laptop's touch screen was as expected, it was responsive and quick. Upon folding the screen back up on its two hinges, it will prompt you if you want to go to tablet mode. Once you do, you're greeted by the familiar Windows 8 home screen which is now Windows 10's tablet layout. Everything else remains as it is – you can run YouTube from Google Chrome, read your E-books and browse the web. If you want to type out your manifesto or finish your novel in tablet mode then the Spectre x360 will pop up an on-screen keyboard for you. But fair warning as it is hardly the most ideal position to type in. And typing is made more difficult given that it is a chunky laptop halved into a tablet.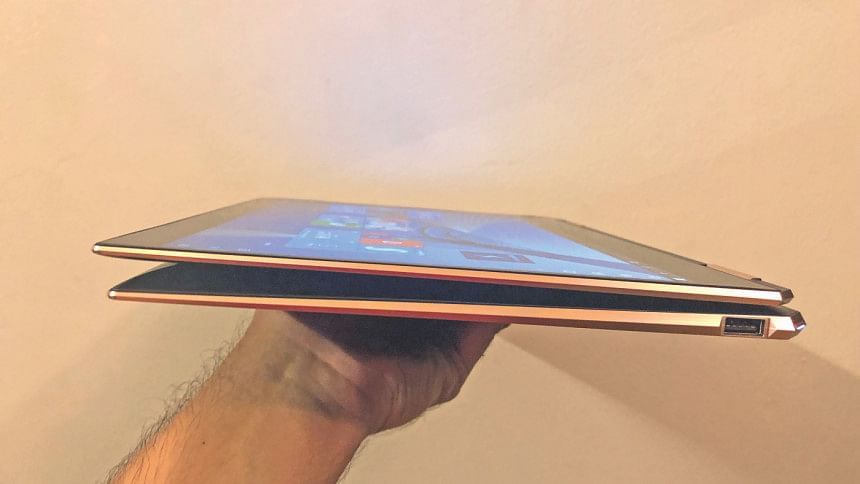 Battery
While, I didn't get to do intensive tests, I did however binge watch Netflix on it one night. And many hours later, I was still left with 30 percent battery life. Where I've learnt to expect very little from laptop batteries, with the Spectre x360 I had no qualms or worries. And turns out it does have a beastly battery life as a little bit of investigation led me to find that it can churn out 4K videos for you for 22 hours, claimed by HP themselves. The battery life really makes the device come together, providing style and a hefty amount of substance all during the duration of one transatlantic flight.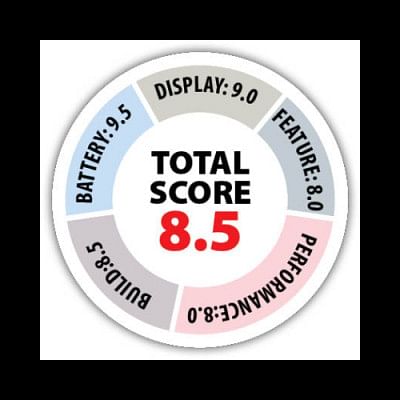 Verdict
The HP Spectre x360 13 is a real showcase of elegance. The insane battery life will last you anywhere between 14 to 22 hours depending on your use. Its fast and responsive touch screen makes using it as a tablet blissful as well. While typing is hard and holding it in two hands can be cumbersome, it is a really light Ultrabook and the beefed up processor makes it a breeze to use without having to worry about slowdowns.
Specs
Processor: 1.8GHz Intel Core i7-8565U (Quad-Core, 4MB cache, up to 4.6GHz)
Graphics: Intel UHD Graphics 620
RAM: 8GB DDR4
Storage: 512GB SSD (PCIe, NVMe, M.2)
Display: 13.3-inch FHD (1,920 x 1,080) touch panel (WLED, IPS)
Weight: 1.33 Kg
Webcam: HP TrueVision FHD IR webcam
Operating System: Windows 10 (64bit)
Price: Tk 155,000/- (approx.)