The future of foldable smartphones
Foldable smartphones, unlike other smartphone design overhauls, such as, the touchscreen, are having a relatively tougher time capturing the full attention of average consumers. And MWC was host to a lot of foldable devices with the Huawei Mate X being the standout device. With Samsung's Galaxy Fold making its way onto store shelves by April 2019 followed by other competing brands, what does the future hold for foldable smartphones?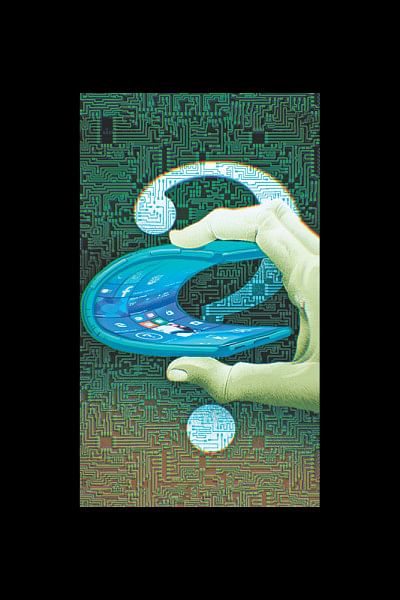 So far, we've seen three foldable smartphones – Royole Flexpai, Samsung Galaxy Fold and the Huawei Mate X. These are three consumer ready devices but let's focus on Samsung and Huawei. These two companies were pegged to be the first to roll out foldable devices and each of their devices are designed drastically differently from the other. While Huawei's Mate X is one single screen which can fold itself into one display, Samsung's Galaxy Fold can fold onto itself to reveal the smaller screen. The current foldable phone scheme is to make consumers want the larger screen real estate that are found on tabs and give us the option to have a dual screen setup. But being the first generation implementation that these devices are, expect nothing less than jaw dropping price tags sporting these flexible bad boys.
But it's not just Huawei and Samsung who are getting in on the foldable action. Oppo showcased its version of the foldable phone at MWC 2019 and LG are planning to roll its TV- OLED technology onto its own foldable phone design. Xiaomi too have teased the prospect of a phone with a flexible display, dubbed the Xiaomi Mix Flex. And then there's the Motorola Razr, which has been teased and talked about for the longest time. All of these folding smartphones will change how we view smartphones as a gadget and how manufacturers approach making them.
For one, this will bring the death of tablet devices, as foldable phones will double as a tablet and a smartphone. The competition over folding phones will allow smaller smartphone manufacturers to focus on making better smartphones, so don't be surprised if companies like Alcatel or Symphony make big moves in the coming years. But most importantly, folding phones or devices may ultimately become the be-all end-all multimedia device, maybe even replacing standalone desktops and laptops in the next twenty years. So, something which may feel like a gimmick now, might just become the one device you'd ever need in your life.