Coursera builds online education in Bangladesh
The traditional education models are not robust enough to impart the skills people need to thrive throughout their careers amid the fourth industrial revolution. Here, the online learning model offers much-needed flexibility and scalability to both the learners and the institutions. The pandemic made that a much needed requirement. Coursera is working to improve access to higher education across continents. As a global learning platform, Coursera is creating a shared ecosystem for universities, enterprises and learners to come together and create value for society, industry, and the economy at large.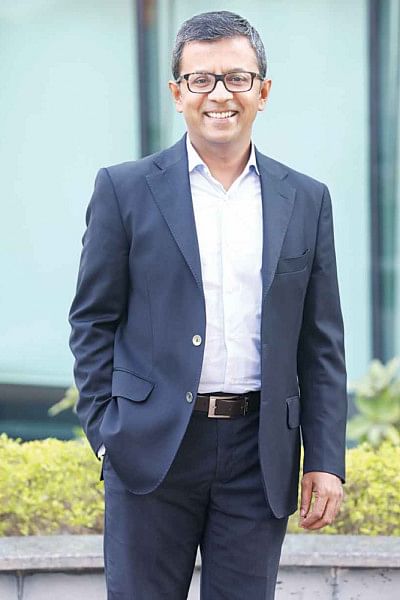 How popular is Coursera in Bangladesh?
With 482,000 learners, Bangladesh is in the top ten countries in APAC for Coursera, and the registered learner base is growing at 196% year-on-year.  In the past year, learners from Bangladesh have enrolled in over 1.8 million courses on Coursera. Many universities and higher education institutions in Bangladesh are using the Coursera for Campus platform to impart high-quality education to their students.
What is Coursera for Campus? Any new features?
Coursera for Campus is designed for universities and colleges, enabling them to offer job-relevant online courses to their students and facilitating their faculty to author and scale online programs. Through this, universities have access to more than 4,200 high-quality courses they can use to integrate into their curricula, offer supplemental learning to their students, and use learning analytics to improve and track outcomes. The platform was launched in October 2019 and has since served over 2.6 million students from over 3,700 campuses globally.
We have launched three offerings and a set of platform upgrades:
The Student plan gives every university student free access to unlimited Guided Projects for hands-on learning and one course annually.
The Basic plan provides up to 20,000 free student licenses to every university. Every license includes access to unlimited Guided Projects and one course annually*. This long-term free offering includes basic plagiarism deterrence features and access to the online help centre.
The Institution plan provides unlimited Guided Projects and unlimited course enrollments for each student license. It also enables universities to author, grade, and manage for-credit online learning programs with enhanced academic integrity.
The new features include integrated plagiarism detection through Turnitin and online examination check through ProctorU. We have also rolled out new mobile and offline-learning features that will allow students to download courses, synchronise progress and quizzes, take notes with highlights, and calendar sync – all optimised for low data consumption.
Which Bangladesh universities have subscribed to Coursera for Campus and what are the modalities of the subscription?
Over 100 universities in Bangladesh have subscribed to Coursera for Campus. Among these are leading institutions like American International University- Bangladesh (AIUB), North South University, Daffodil International University, and Ahsanullah University of Science and Technology. In the past year, Bangladesh universities have served over 100,000 students with 1.2 million course enrollments, offering job-relevant and multidisciplinary learning. 
What subjects are in high demand?
Students in Bangladesh are learning a variety of topics. However, the most popular courses on Coursera for Campus in Bangladesh are -  Programming for Everybody (Getting Started with Python) by the University of Michigan, Excel Skills for Business: Essentials by Macquarie University, Write Professional Emails in English by Georgia Institute of Technology, Speak English Professionally: In-Person, Online & On the Phone by Georgia Institute of Technology and California Institute of the Arts' Fundamentals of Graphic Design course.
The learners have also shown great uptake for hands-on guided projects such as 'Build a Full Website using WordPress', 'Build Your Portfolio Website with HTML and CSS', 'Spreadsheets for Beginners using Google Sheets', 'Use WordPress to Create a Blog for your Business' and 'Create a Resume and Cover Letter with Google Doc'.
What lies in the future of education considering the 'new normal'?
Online learning was already changing the education sector; however, now, with the covid-19 pandemic, it is moving rapidly and efficiently. The current situation has forced education institutions worldwide to close campuses and go online completely, compelling them to upgrade their technical infrastructure. Campus are embracing new ways of learning, teaching, producing digital content and assessing their students.
There is a trend among online learners - they start but usually don't finish. How can/ do you encourage higher completion rates?
We see a 50-60 % completion rate among paid learners on the platform. Coursera has built a robust platform with technology integrations like live video sessions with instructors, slack integration for communication with peers and mentors, and remotely proctored exams, ensuring high learner engagement. The Guided Projects introduced earlier this year have been very popular. We've seen learners take these under 2-hour hands-on practical sessions and eventually apply learning in everyday work. 
Will Coursera redefine its operational strategy for the Bangladesh market?
We are also putting our efforts to provide skill-building opportunities and tools to the unemployed through our workforce recovery initiative. We plan to expand our course catalogue, launching new Degrees, MasterTrack™ Certificates, Courses, Specialisations, and Guided Projects to help learners gain the necessary skills. We will continue adding tools to provide learners with a transformative learning experience.