iPad 2018: Should you get it or not?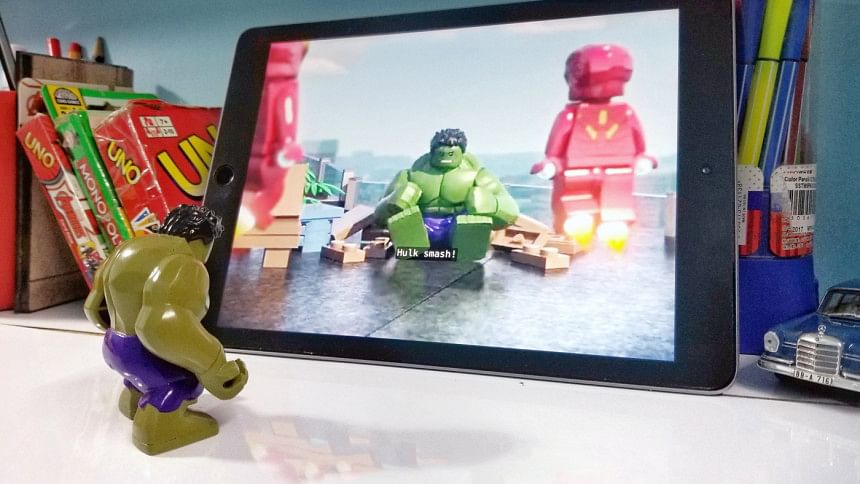 Apple launched the new iPad on March this year retailing at about $330 (about Taka 27.5K) for the 32GB Wi-Fi version. That makes it the most affordable iPad in the market but still quite an expensive one when compared to most competing tabs. When you add cellular connectivity and up the storage, prices shoot past $400.
What is it?
Apple is aiming this at school students (for a reduced price) for the connected world approach. Unfortunately, the price discount is only for students and educators in the US. Rest of us have to pay the regular taxes and/or pay the quite massive mark-up if bought from here in Bangladesh.
Featuring a 9.7 inch screen, this comes with a faster A10 processor. The original entry iPad was an excellent device. Adding more power and the Apple pencil support makes it an even better proposition. But for whom?
Display
Let's start with the good. That retina display is probably one of the most gorgeous displays you find on a tab. Superb accurate colours on the 4:3 ratio screen with 264ppi density means even the fine print is really, really fine. Last year's Samsung S3 and upcoming S4 tabs offers slightly denser screen resolutions but they cannot match up to the app stores excellent offerings. That is something to consider when you get a tablet: are your needs met by the software available either on Google or Apple's app selection?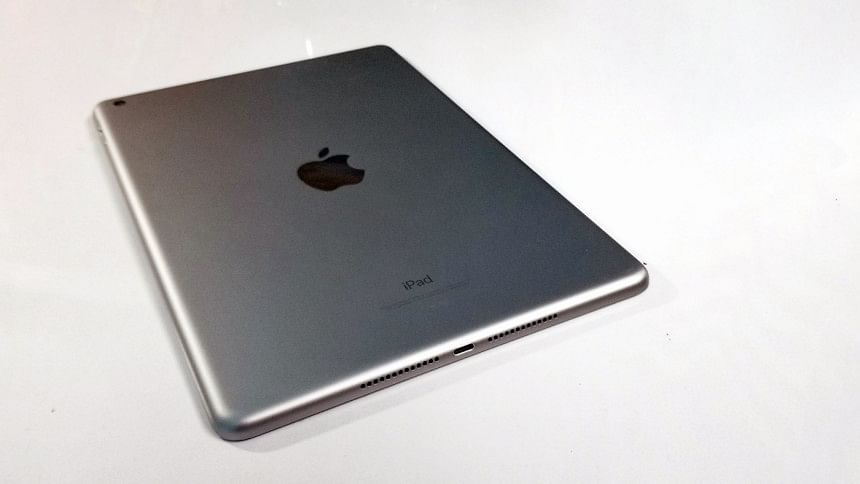 Power
The 2018 iPad comes with the newer A10 Quad-core 2.34 GHz processor and PowerVR Series7XT Plus for the graphics. There is 'only' 2GB of RAM. But Apple products have always been efficient enough to do more with that than most androids can manage with 4GB and up. And that is coming from someone who generally prefers Android for the added user friendliness. But that is another argument for another day.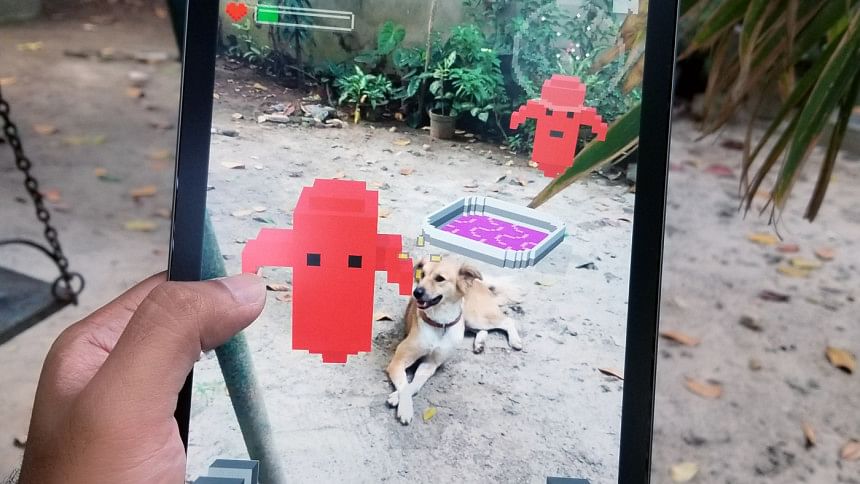 Camera
It features a semi decent camera that sort of gets going unless the light drops. Much like in an iPhone 5. An 8 MP, f/2.4 rear unit with autofocus takes decent pictures in bright light. In anything approaching evening, grain increases significantly. The front 1.2 MP, f/2.2 unit does a decent enough job for video chatting. Video can be recorded at 1080p and 30fps or 720p@120fps. This is not a device for your photography adventures.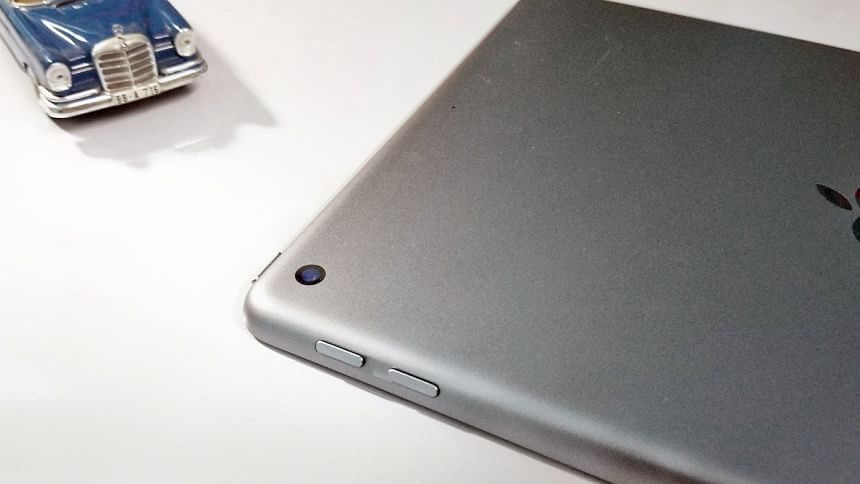 Pencil or no Pencil?
And then there is the pencil support which was formerly only available for the much pricier iPad Pro series. The pencil is an extra at $99 (retailing in some stores in BD for Taka 10k). It unlocks annotation features on your documents as well as complement the artsy talents. It is pressure sensitive and works superbly with a plethora of drawing apps paid and free. Watch for a review of those apps soon.
The big question: Why shouldn't you get it?
It looks very much like the previous devices. And when you add up the pencil and the cellular option and move up to 128GB, it becomes as pricey as a notebook. All this upgrade provides is a faster processor and pencil support. Do you need it though?
If you are upgrading from the last 2017 iPad, there really isn't much of a jump. Do you use your tab for reading and watching videos? Then there is no point in upgrading even form an older iPad air or iPad 2. But if you are an artist on a budget, this might be the best thing to come your way since 2B pencils. The device makes doodling and intricate drawings a joy.
The tab is lightweight at just under half a kilogram. That will go up after adding bulky cases which I am currently being stupidly brave against. If you do not draw, there is very little point of getting the pencil. The 2018 iPad is still a brilliant finger only device even for making quick annotations in text.
Why jump to an iPad Pro instead?
And here's the final reason why you should not get one. If you are a professional artist, you might want to consider saving up for the Pro for it power advantage. That added processing power and RAM mean you can create much bigger files, have significantly greater layers on images and still run everything fluidly.
[UPDATE] The Pro also comes with True Tone feature, which aldjusts the screen constantly to balance against the ambient light to reduce eye strain. This is not your typical night viewing style screen tone change you get on most devices where in dark light you can manually set the screen to show a more yellowish tone. True Tone makes the adjustments on its own without you being particularly aware of it. Only when you view a device wihtout it do you notice the differences. WHat it does not do is add to color correction as I had mistakenly thought. You stilll have to figure out after some trial and error as to what screen colors will translate to in real world applications. But for designers and writers who spend a long time looking at the screen, the True Tone offers significant advantages over managing eye strain.
Other than that the Pro has a louder quad speaker stereo setup as opposed to the normal stereo on one side of the 2018 iPad. That is still loud enough for your everyday video and gaming.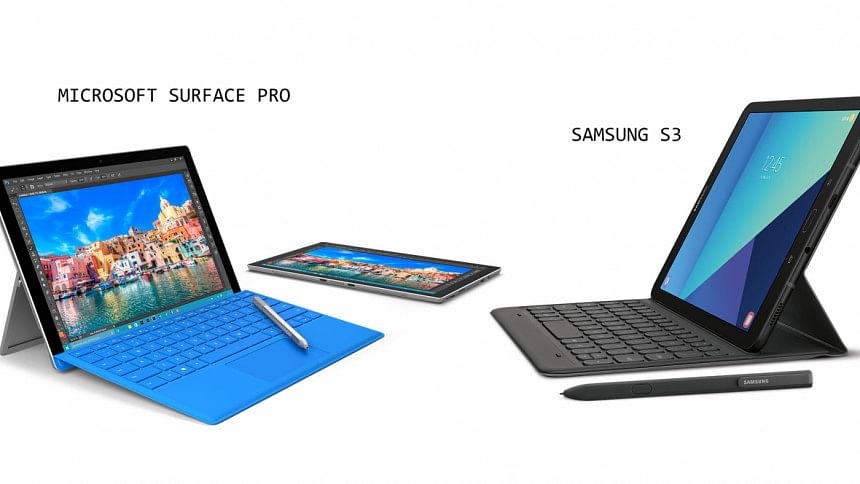 Competitors
The only other non-Apple options for your artistic needs would be the Microsoft Surface Pro which again is much more expensive at $799. A Wacom Cintiq similarly priced as the Surface Pro is a very pricey contender but without any of the multi-functional, entertainment features. The Wacom is just a ridiculously good, very powerful screen to just draw on. Microsoft and Apple might be eating into their market shares rapidly.
Now where to get it?
Officially, these are not sold here in Bangladesh yet. Retail price is $330 for the base model. If you can get it by yourself from abroad, after sales tax, it should come to an approximate of under Tk 33000. Using the services that bring in products from abroad, the cost will be closer to a range of Tk 45000-65000. IS it worth the trouble? Yes, as these hold their value quite a while as well as maintain peak performance.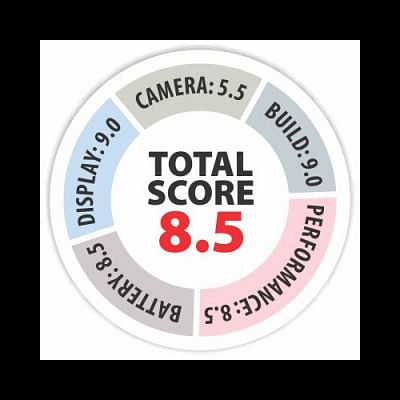 Verdict
The updates make an already excellent device even better. It has everything you could want in a tab including battery that lasts well beyond 10 hours of usage. Add to that the quality apps available, more of which are adding additional Pencil support, this is a no brainer.
Specs
Display: 9.7 inches,  LED-backlit IPS, 1536 x 2048 pixels
OS: iOS 11.3, upgradable to iOS 11.4.1
CPU: Quad-core 2.34 GHz
GPU: PowerVR Series 7XT Plus
RAM: 2 GB
ROM: 32/128 GB
Camera: Front-1.2 MP (f/2.2, 31mm) & Back- 8 MP (f/2.4, 31mm, 1.12µm), AF
Battery: Non-removal Li-Ion battery (32.4 Wh)
Price: Starting from an approximate Tk. 35,OOO/- (not officially available in BD yet)
Words and Photos: Ehsanur Raza Ronny