The Enterprise of the Year
Walton: Made in Bangladesh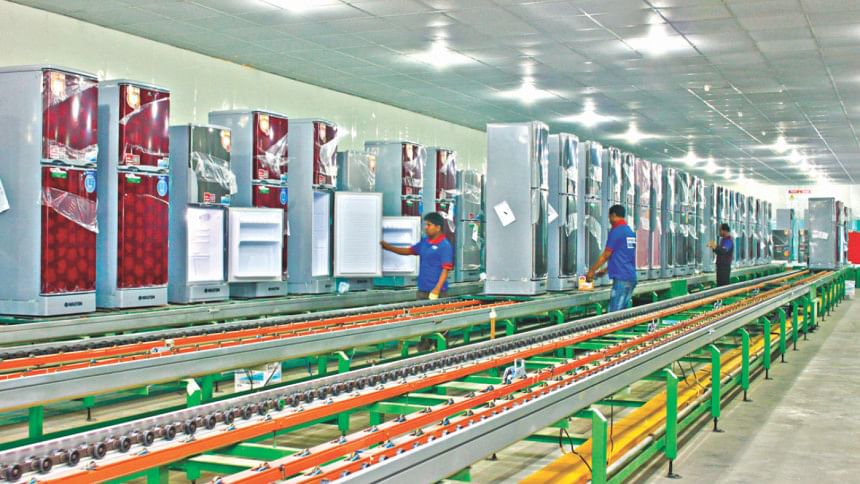 There are thousands of importers in Bangladesh and many of them have become assemblers over time. But they have seldom turned into bona-fide manufacturers like Walton has.
Walton's foray into the local electronics market dates back to 1997, when it started importing black-and-white television sets.
Years later, it started assembling TV sets, along with motorcycles, and it continued until 2010, when it began manufacturing them.
"We saw that the imported electronic appliances often failed to meet the requirements of our customers," said SM Mahbubul Alam, a director of Walton Group, which was honoured as the Enterprise of the Year at the 15th Bangladesh Business Awards hosted by DHL Express and The Daily Star last month.
For instance, the freezers that came with the imported refrigerators were small and not sufficient for the Bangladeshi households.
Seeing the gap in the market, Walton explored the possibility of manufacturing the products, tailored to the local tastes.
"Once we learnt that it was doable, there was no holding us back," said Alam, who along with his four brothers runs Walton Group.
In 2006, Walton Hi-tech Industries was set up.
It started out with motorcycles and refrigerators, whose overwhelming response in the local market thanks to competitive pricing led the company to venture into manufacturing another electronics item, air conditioner.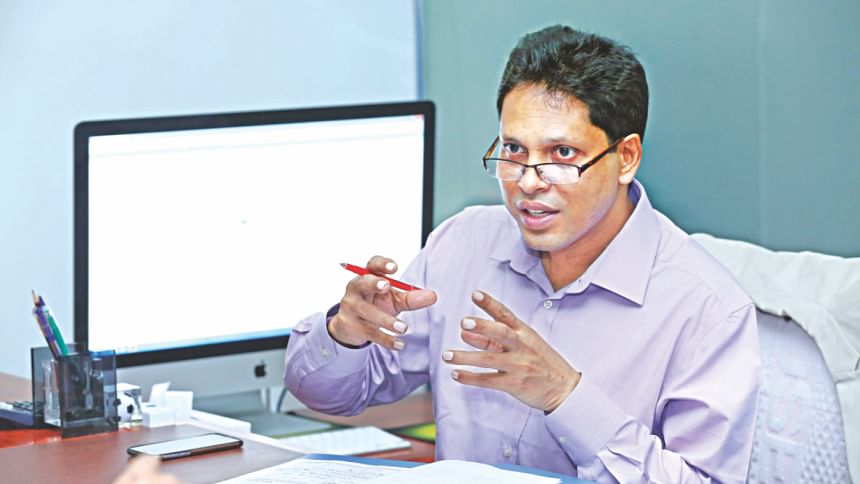 Today, under the leadership of Alam's eldest brother SM Nurul Alam Rizvi, Walton has captured about 80 percent of the local refrigerator market in terms of unit sales and about 30 percent share in the local television market.
Its mobile phones are also popular among local consumers for their affordable pricing and features.
Last year, Walton Group's annual turnover came to about Tk 3,500 crore.
It has sales centres all over the country and above 400 service points manned by highly skilled personnel. Its service management system is the country's only ISO 9001:2008 standard certified network. It has also achieved ISO 14001:2004 for environmental management system.
The firm's annual production capacity is 1.4 million refrigerators and freezers, 300,000 motorcycles, 300,000 air conditioners and 1 million television sets.
Alam, who joined the family business in 1992 after completion of his Master's degree in marketing from Rajshahi University, said the company plans to manufacture all 41 of the electrical items it displays in its sales centres.
"We are going forward with the plan. We will set up the plants one by one."
The company employs about 14,000 people, of whom 1,000 are in the research and development (R&D) department.
"We have already realised that R&D would be the only weapon for us if we want to sustain our run in the market," said Alam.
The company also plans to make a foray into the export market in a big way.
At present, it exports to 19 countries, including the UAE, Myanmar, Sudan, Qatar, Nepal, Bhutan, India, Ghana, Afghanistan, South Africa, Uganda, Oman, Iraq, Bahrain, Saudi Arabia and Kuwait.
It is taking preparations to enter other international markets such as Australia, Singapore, Poland, Romania, Yemen, Ethiopia and Nigeria.
"We are not at all satisfied with our number of export destinations."
The company has set a target of entering 50 countries by 2020 with quality products.
"We want to be one of the top electronics, telecom and automobile companies in the world by 2020 and hope to prevail as a true universal digital brand."
Walton is not only focused on doing business; it is also involved in a number of corporate social responsibility activities, ranging from sports to safe food.
It is a famous name especially in the country's sports arena, thanks to its involvement with 45 sports federations, either in the form of sponsorship or partnership.
It provides subsidised dining and free snacks to its employees and workers, and the food is produced by the company itself. Childcare and medical services are also available within the company for its workers.
At Walton, the owners want to create a future that is exciting and promising for everyone.
Walton will continue to build on top of its achievements with new technology and expertise to further increase its competitiveness and prove that "Made in Bangladesh" is the mark of ultimate confidence, according to Alam.