Switzerland is the world's best country for 2018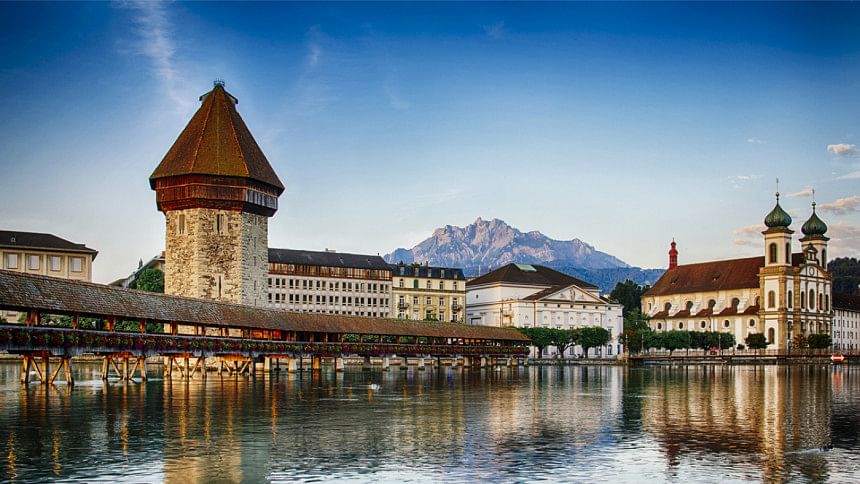 A new ranking that evaluated countries on everything from economic influence, power, citizenship and quality of life, has declared Switzerland the world's best country for 2018.
It's the second time the country has topped US News and World Report's Best Countries report, which looked at 80 countries for this year's ranking.
After Switzerland, Canada, Germany, UK and Japan round out the top five spots -- all countries with progressive social and environmental policies, analysts note.
Nordic countries like Sweden, Finland, Denmark and Norway are also heavily represented on the list and top other subcategories thanks to their famously progressive social policies: Denmark, for instance, is named the best country for women, and for raising children, while Norway ranks the top country for citizenship.
The category of citizenship considers a country's record on human rights, gender equality and religious freedom.
"For the countries that rose to the top of this year's rankings, it is once again clear that military vigor and economic power are no longer the key determinants to a country's brand success," said David Sable, Y&R Global CEO in a statement.
Y&R's BAV Group helped develop the model for the ranking.
"The Best Countries rankings continue to show us that just as brands must focus on a wide range of attributes to raise profiles and win over audiences, nations that are multidimensional and that reflect a wider range of qualities, such as innovation and compassion, have the brand appeal that propels them on the global stage."
New this year, respondents were also asked to evaluate major world leaders. Canadian Prime Minister Justin Trudeau and German Chancellor Angela Merkel were deemed the most respected leaders globally, while US President Donald Trump and Russian President Vladimir Putin received the dubious distinction of receiving the worst approval ratings.
To determine the top countries, Y&R's BAV Group and The Wharton School of the University of Pennsylvania developed a model that identified 65 attributes, which were then presented in a survey to more than 21,000 business leaders, elites and general citizens around the world. 
Participants assessed how closely they associated an attribute with a nation.
Here are the top 10 countries on the Best Countries 2018 list:
Overall 
1. Switzerland 
2. Canada 
3. Germany 
4. United Kingdom 
5. Japan 
6. Sweden 
7. Australia 
8. United States 
9. France 
10. Netherlands
To Start a Business: Thailand 
To Headquarter a Corporation: Switzerland 
Most Powerful: United States
For Women: Denmark
For Education: UK
For Comfortable Retirement: New Zealand