Buckingham Palace to open its gates to public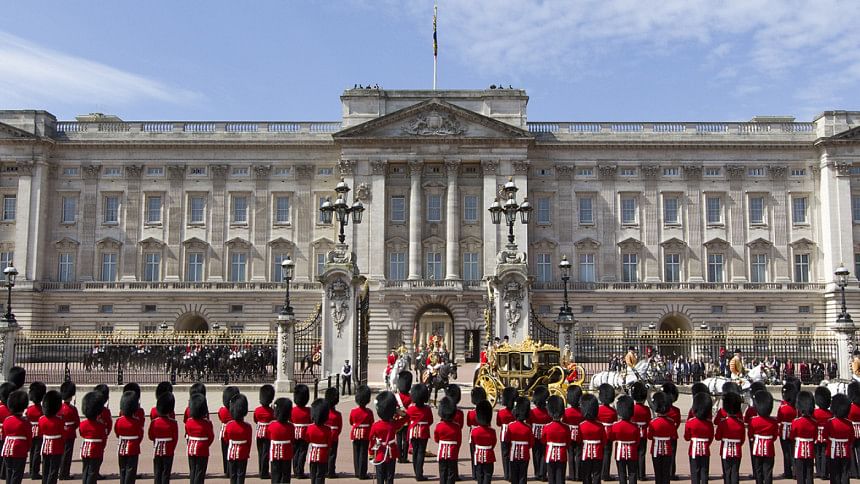 Didn't score an invite to the royal nuptials in May? If you're London-bound this summer, you can get a taste of the royal high life with a tour of Buckingham Palace, which opens to the public this weekend.
Starting Saturday, the gates of Buckingham Palace will open to public visits for 10 weeks, giving guests the chance to visit the State Rooms where the Queen and other members of the Royal Family receive their VIP guests such as heads of state.
Visitors will be able to set foot into all 19 State Rooms that include the Throne Room, which royal watchers will recognise as the setting for the wedding photos of the Duke and Duchess of Cambridge.
The White Drawing Room is the grandest of State Rooms and is reserved for royal receptions.
The rooms also house some of the most important paintings in the Royal Collection, including works by Titian, Rembrandt, Rubens, Van Dyck and Claude.
To mark the Prince of Wales' 70th birthday, this year's special exhibit will feature a curated collection of the Prince's favorite art works and collectible pieces that include a cloak belonging to Napoleon Bonaparte, taken from his carriage immediately after the Battle of Waterloo in 1815.
Buckingham Palace has opened its doors to the public every summer since 1993.
The State Rooms open until September 30. Tickets are £24 and can be purchased in advance online.