Teletalk plans 4G launch in Aug, with just Tk 200cr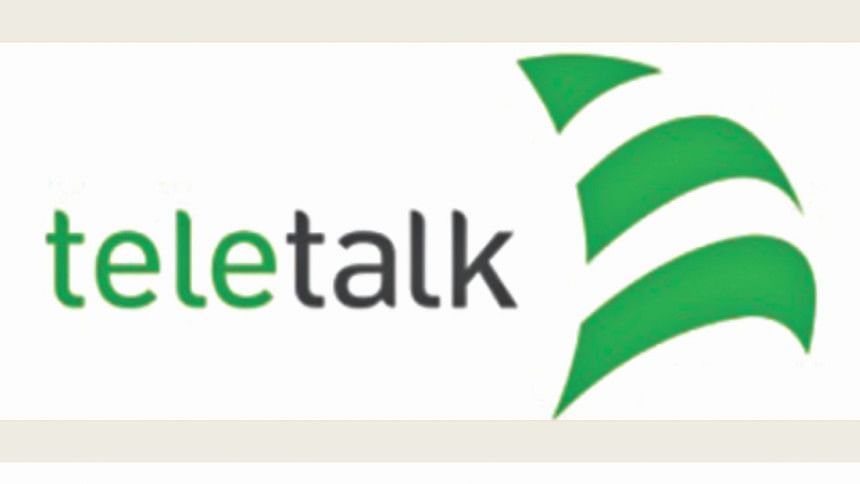 Teletalk is preparing to launch fourth generation (4G) mobile service, albeit in big cities, with optimum visibility by August and plans to invest only Tk 200 crore from its own funds to develop 1,100 or around a fourth of its network sites.
The state-run operator's officials shared the plans at a meeting with a parliamentary standing committee on posts, telecommunications and information technology yesterday.
However, Kazi Firoz Rashid, a committee member, said most of his fellows in the parliamentary body expressed dissatisfaction over the plan. The amount of investment is a joke compared to what the private operators spent, he said.
"Grameenphone invested Tk 39,000 crore, Robi Tk 29,000 crore and Banglalink Tk 19,200 crore while Teletalk only Tk 3,840 crore (since inception) and for this its services are stuck within the boundaries of the capital," Rashid said.
Teletalk services are almost zero outside Dhaka and this operator cannot survive if more funds are not injected, he told The Daily Star after the meeting.
"We think they will not be able to create any impact on the market…(they have) almost zero investment in this service," said the Jatiya Party lawmaker having the experience of serving as a telecom minister in the past.
The remaining private operators, Grameenphone, Robi-Airtel and Banglalink, launched 4G services in February right after getting the licence.
Despite getting the licence simultaneously, Teletalk failed to mobilise funds to launch the service.
This is in sharp contrast to the launch of 3G services as Teletalk was the first to offer it in 2012, over a year ahead of the private operators, capitalising on the privilege of being state-run.
In the last week of January, Mustafa Jabbar, telecom and ICT minister, had announced that Teletalk's 4G launching would be in May.
Yesterday he told The Daily Star that offers were available for Teletalk from three to four local and international investors in the form of loans and offloading shares. He also believes that a few thousand crore taka would "revive" the operator.
Teletalk Managing Director Kazi Md Golam Quddus told yesterday's meeting that the government needs to give its decision before the offers could be availed. "…hope it (the investments) will give a breath of fresh air," he said.
He said Teletalk aims to ensure 4G coverage at every upazila by 2019 and every union by 2020 along with over 98 percent of the country's geographical area.
He also expects to take the number of active customers from the current 40 lakh to one crore by 2020.
Teletalk at present has 1,935 3G-enabled towers from among 3,828, reads the document Teletalk presented before the parliamentary committee.