Robi launches 4G in 64 districts
Robi yesterday rolled out fourth-generation mobile internet service in all 64 district headquarters, giving it a leg up on its competitors in the new 4G era.
"Before noon, about 35,000 customers of Robi were using the 4G service," said Mahtab Uddin Ahmed, its managing director and chief executive officer.
Customers are getting the best speed, with some enjoying 35 to 40 Mbps mobile data speed, he said, adding that Robi customers will be able to enjoy 4G service at the same price as 3G.
The technology will allow customers to experience high-definition video and live TV streaming, crystal-clear video calling, and super-fast downloads.
The much-awaited countrywide 4G service was inaugurated by Mustafa Jabbar, telecom and ICT minister, at a gala event held at the Bangabandhu International Convention Centre.
Robi currently has 1,500 towers across Bangladesh on the 4G network, with the number expected to hit 2,500 by the end of this month.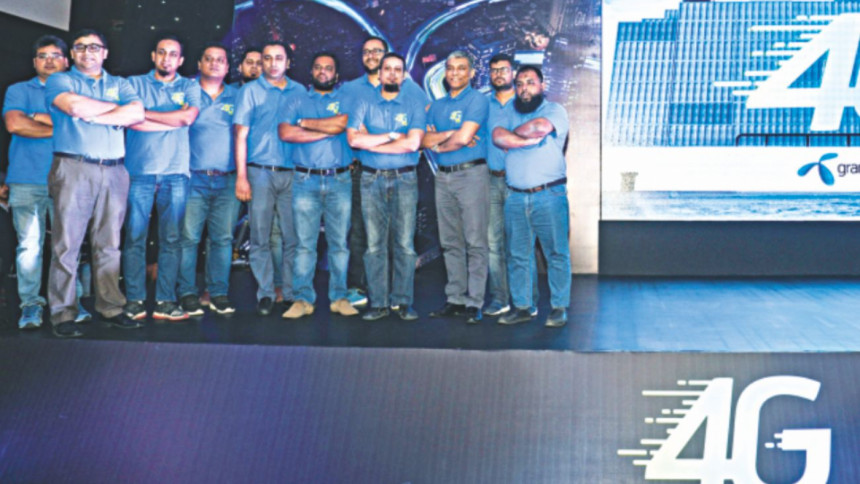 The country's second largest operator has so far invested Tk 2,114 crore on 4G. Its top brass though are insisting that the technology does not provide much of a business case.
"But we are still going for it for the sake of the country's digitisation," said a top official of the operator upon condition of anonymity to speak candidly on the issue.
The operator will make no distinction between the rural and urban segments in terms of 4G speed.
"Within a month customers will feel the difference," Ahmed said, while calling for more support from the government to enable the modern technology to thrive.
He also demanded a revision of tax on the import of 4G compatible mobile devices and a reduction of network deployment tax.
In response, Jabbar said he will look into the issues.
Local handsets manufacturers will be able to deliver 4G-enabled handsets by this year, he said. "So, there is no need to worry."
To get 4G service on one's device, a 4G-ready SIM is needed, for which a tax of Tk 110 is applicable.
Jabbar said he will take an initiative to withdraw the tax for the sake of digitisation.
He also stressed on developing 4G network in rural areas as it will create job opportunity for the jobless.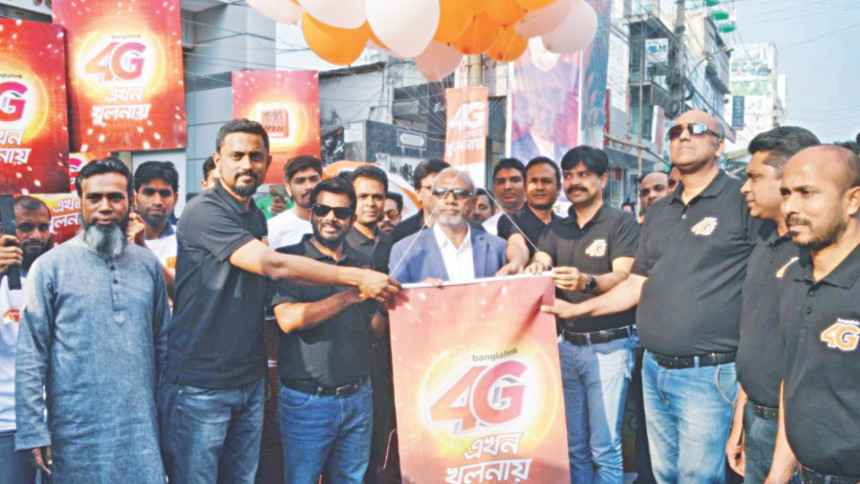 Zunaid Ahmed Palak, state minister for ICT; Shyam Sunder Sikder, telecom secretary; and Shahjahan Mahmood, chairman of the Bangladesh Telecommunication Regulatory Commission, also spoke at the occasion.
Nur Ashikin Binti Mohd Taib, high commissioner of Malaysia, was present at the event.
Meanwhile, Grameenphone yesterday formally launched 4G in the port city and Banglalink in Khulna.
Quazi Mohammad Shahed, Grameenphone's chief human resources officer, formally launched 4G service in Chittagong.Md. Moniruzzaman Moni, mayor of Khulna City Corporation, inaugurated Banglalink's 4G service in the city. The operator had launched the service in the port city the previous evening.
Earlier on Monday evening, the BTRC awarded 4G licence to four mobile operators. Save for Teletalk all other operators have launched 4G service in varying capacity.