Tk 236cr project to roll out 5G by next year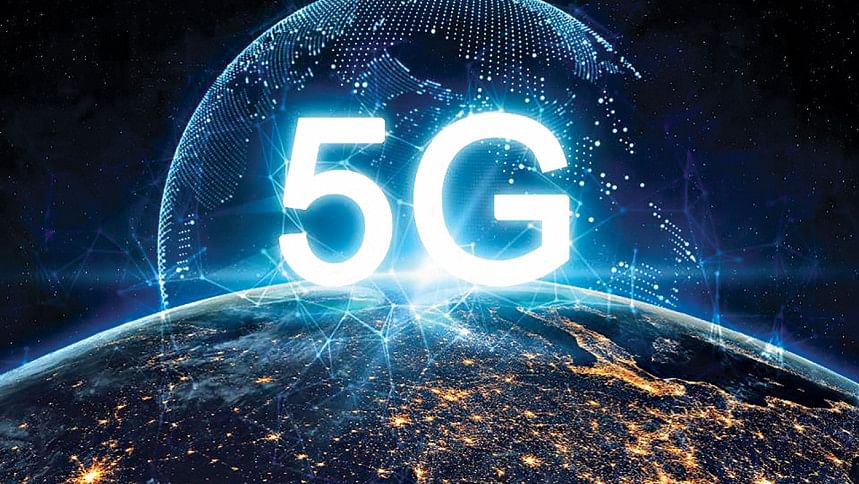 The government is finally moving ahead with a project to roll out fifth-generation (5G) mobile internet services through state-run network provider Teletalk, according to officials of the planning ministry.
Initially, the 5G network will only be available at key government and commercial concerns under the two Dhaka city corporations.
As per the project, the government will provide Teletalk with a total of Tk 236.54 crore to prepare its existing cellular network for launching 5G services by 2023.
The move comes about seven months after the trial run of 5G services in Dhaka and outside.
The project, styled "Commercial Launch of 5G Technology on Teletalk's Network in Dhaka Metropolitan Area", will be placed for approval at a weekly meeting of the Executive Committee of the National Economic Council tomorrow.
The project, initiated by the Posts and Telecommunications Division, aims to provide 5G technology-based mobile services for the general public by December 2023.
Teletalk has plans to deploy 200 5G base transceiver stations at its existing 4G infrastructure in Dhaka city as well as upgrade the required power connections and battery capacities.
The company will also install high-speed network connection adapters at 5G sites, 50 microwave radio devices, and investment management software platforms with the capacity to host 100,000 subscribers.
Initially, the 5G network will cover select localities, namely Mohammadpur, Sher-e-Bangla Nagar, Banani, Gulshan, Cantonment, and Uttara, under the Dhaka North City Corporation.
Similarly, the Motijheel, Ramna, Shahbagh, and Dhanmondi areas under the Dhaka South City corporation will be covered as well.
In addition, important establishments such as the Prime Minister's Office, National Parliament, Secretariat and Bangabhaban will enjoy 5G services.
After the official launch of 5G services, Bangladesh will join more than 60 countries that already have the technology.
5G technology promises to provide data speeds that are at least 20 times faster than 4G and underpins the great advances of the next era.