Govt working to cut internet price: Tarana
Stop free internet data offers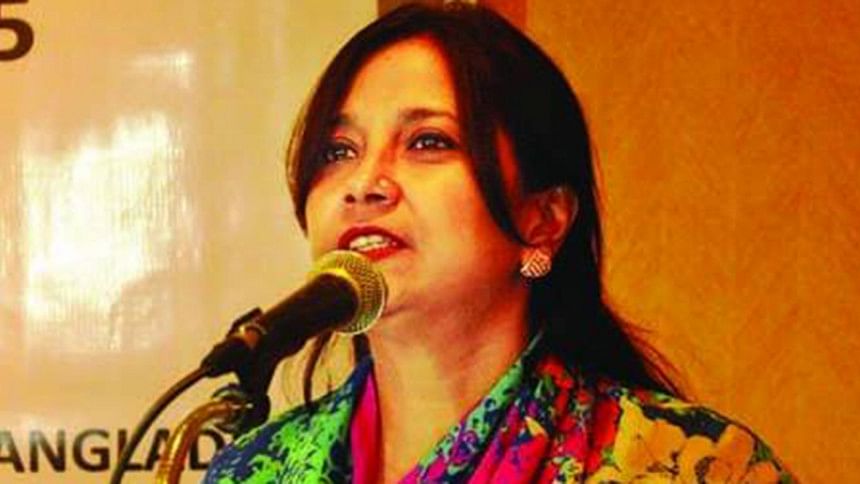 Bangladesh government is working to reduce internet price at the consumer-level, State Minister for Post and Telecommunications Tarana Halim said today.

In order to reduce the internet price, a reduction in the government revenue sources including VAT and tax, in the sector will be proposed, she told journalists.
READ more: BTRC to run cost model analysis for data prices

A letter will be sent to the finance minister in this regard within a day or two, Tarana said.

Currently, mobile network operators and internet gateway providers pay 15 percent VAT and 5 percent supplementary duty, she said.

Moreover, they also pay 1 percent surcharge, 5.5 percent, to the telecom authority (BTRC) as revenue sharing and 1 percent to social obligation fund, Tarana said.

The telecom and gateway operators were given a two days time to submit a report showing the impact on consumer-level prices based on their total expenditure, she added.

Tarana was addressing the journalists after a meeting with telecom operators and internet gateway providers at her secretariat office in Dhaka.
Stop free internet data offers 
The state minister for telecom directed the mobile operators to stop offering 'free internet data' and adjust it with regular usage costs.
In a meeting with all the stakeholders of internet business at her office, she said free offers have also some costs that ultimately create a burden with the regulators.
"No need to make any free offer rather I asked them to adjust the cost with their regular users," Tarana told The Daily Star after the meeting.
Tarana also asked the mobile operators to reduce package numbers that confuse the users.
"Our main target is to reduce the mobile internet users' cost burden as a huge number of users are using the internet through mobile phones," she said.
As of February, country's total active internet connections are around 12.96 crore and of which 5.93 crore are mobile internet connections, according to a report of Bangladesh Telecommunication Regulatory Commission.