Petromax LPG welcomes the WLPGA Asia Regional Summit to Bangladesh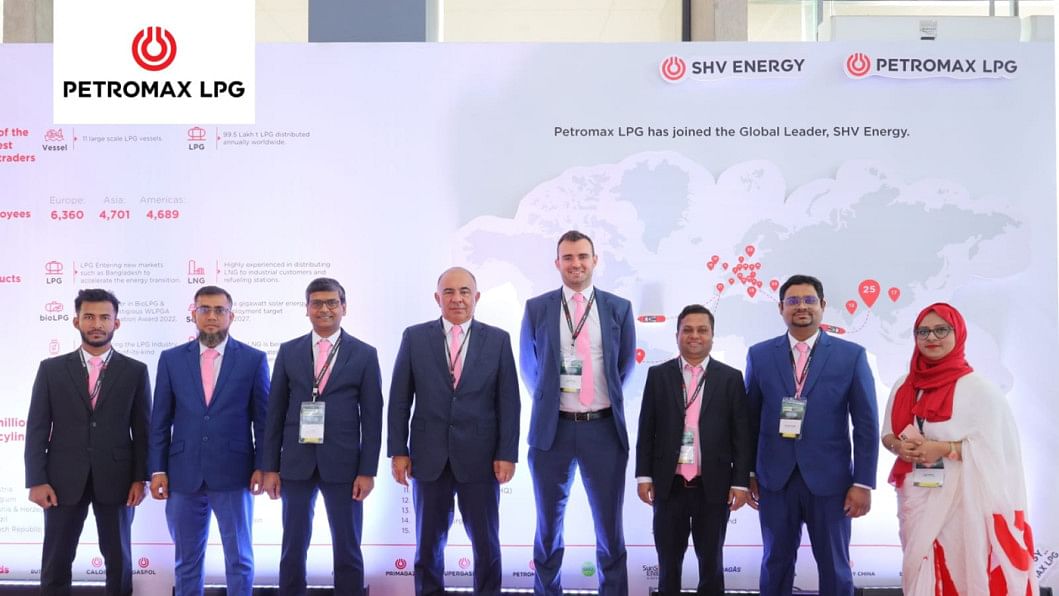 The World LPG Association (WLPGA) Asia Regional Summit, recognized as the largest gathering of the LPG sector in Asia, took place in Bangladesh on May 30th-31st, 2023 at International Convention City, Bashundhara, Dhaka. Petromax LPG was acquired last year by SHV Energy, the leading global distributor of LPG. As a global sponsor and member of the WLPGA industry council, Petromax LPG was delighted to welcome the WLPGA to Bangladesh as the Gold Sponsor of this event.
The CEO of Petromax LPG, Massih Niazi, took part in a panel discussion on 'Opportunities and Challenges for Investment in South Asia LPG Market' and said, "We entered this market one year ago. We are operating in 25 countries around the world, and the experience gained in other countries will help us to anticipate what will happen in Bangladesh and create value for local customers." Petromax LPG utilized this event to meet with customers, partners and stakeholders, and promote the industry leading services that they offer in cylinders, Autogas and industrial solutions to continue the company mission of Advancing Energy Together.
The summit fostered crucial discussions regarding the state and future of the regional and local LPG industry. It was a great opportunity for local and regional LPG operators and partners to come together and discuss how to develop and promote the LPG industry in Bangladesh, as well as how to deal with some of the issues the industry is currently facing. The summit was officially inaugurated by the CEO and Managing Director of the WLPGA, Mr. James Rockall, as well as distinguished guest speakers Md. Nurul Amin, Chairman of Bangladesh Energy Regulatory Commission and Azam J. Chowdhury, President, LOAB.
Petromax LPG is a part of SHV Energy, a leading global distributor of off-grid energy such as LPG and LNG and is active in the area of biofuels and renewable energy solutions. SHV Energy enables its customers to switch from heating oil and solid fuels to cleaner fuels, resulting in a lower carbon impact and improved air quality. SHV Energy is a wholly-owned subsidiary of SHV, a family-owned multinational, and consists of a group of specialized energy companies. Their brands include Calor (UK), Ipragaz (Turkey), Supergasbras (Brazil), and Pinnacle (U.S.). This global distributor provides decentralized, low-carbon and clean energy solutions to 30 million business and residential customers on four continents, who are not on the energy grid.