Dhaka Bank, Agora sign agreement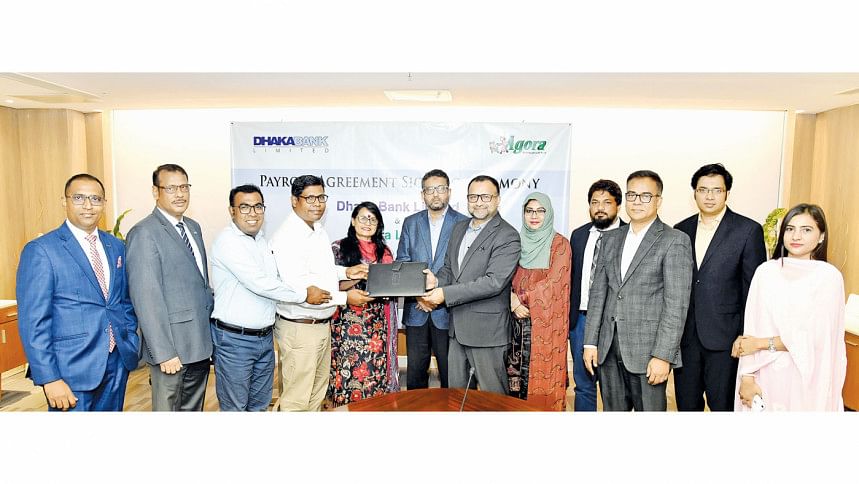 Dhaka Bank Ltd and Agora Ltd, the first retail chain of the country, signed a payroll banking agreement.
Under the deal, the retail chain's employees will enjoy the bank's preferential banking facilities and other products and services on preferential terms.
The deal will also allow Agora's employees to choose from a wide range of financial products from profit bearing accounts, including loan facilities at attractive rates and credit cards with lucrative offers.
HM Mostafizur Rahaman, executive vice-president and head of retail business division of the bank, and Rezaul Karim, head of finance and accounts of the retail chain, signed the deal at the bank's head office in Gulshan on Sunday, said a press release.
Among others, Md Mostaque Ahmed, deputy managing director and chief emerging market officer, Mosleh Saad Mahmud, executive vice-president and head of cash management unit of the bank, and Aleya Pervin Leena, head of human resources and admin of Agora, were present.