Workers vandalise 4 RMG factories in Mirpur demanding full bonus, 10-day Eid holiday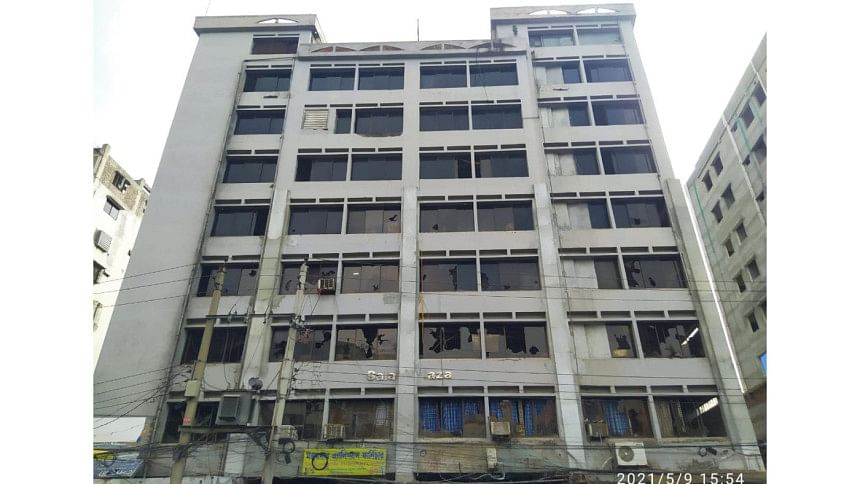 Workers have attacked and vandalised four garments factories in Dhaka's Mirpur-14 area, demanding full bonus and 10-day Eid holiday.
They also blocked a road in Mirpur-14 for two hours from 10:00am, disrupting transport movement in the area.
Witnesses said workers of a factory in the area started demonstration around 9:00am and vandalised the building to press home their demands.
Workers from other factories joined them, the witnesses said.
Later, the workers went to Diana Garments Private Limited and ransacked computers and other valuables in the factory.
They also vandalised a covered van belonging to the factory.
DGM Abul Kalam of Diana Garments Private Limited claimed that they have paid the workers full bonus.
He alleged that workers of another factory carried out the attack, leaving five of their employees injured.
Two more factories came under their attack, witnesses said.
Around 10:00am, the demonstrators took to the street and blocked the road for two hours.
Additional Police have been deployed in the area to avert further untoward incident.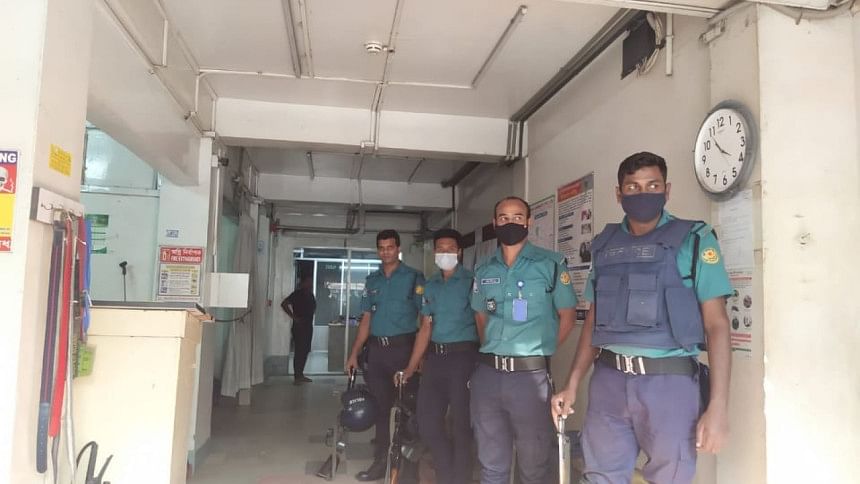 Selimuzzaman, officer-in-charge of Kafrul Police Station, confirmed the attack carried out by the garment workers.
Tania Akter Raslima, general secretary of the central committee of Readymade Garments Workers' Federation, said she went to the spot to provide legal assistance to the workers. It is their right to receive full bonus, she said.
"We came here to negotiate with the factory owners," she said.
Workers of some factories alleged that they were offered one-third of their Eid bonus and that's why they were protesting.
STATEMENT OF BGMEA
Faruque Hassan, president of Bangladesh Garment Manufacturers and Exporters Association (BGMEA), said that workers of a factory in Mirpur have been demanding long holidays and payment against the earned leave.
This is why workers of a factory called the workers of nearby other factories and took to the street, said Hassan.
The government announced three-day Eid holidays for containing the spread of Covid-19.
"We have to follow the instruction of the government as it is a crucial issue," Hassan told The Daily Star adding that the workers have been demanding at least 50 percent encashment against earned leaves.
However, the management of Centex has been saying that they will pay the salary and bonus to the workers before the Eid while earned leave encashment after the Eid as they have been facing cash crunch before the Eid because of the fallouts of Covid-19.
Many factory owners have been facing financial crisis as they faced work orders cancellation last year by the international retailers and brands, he said.
The BGMEA has been contacting the government and banks so that the factories can pay the workers timely, he said.