'Training for women in RMG to raise factory productivity'
An IFC, ILO assessment finds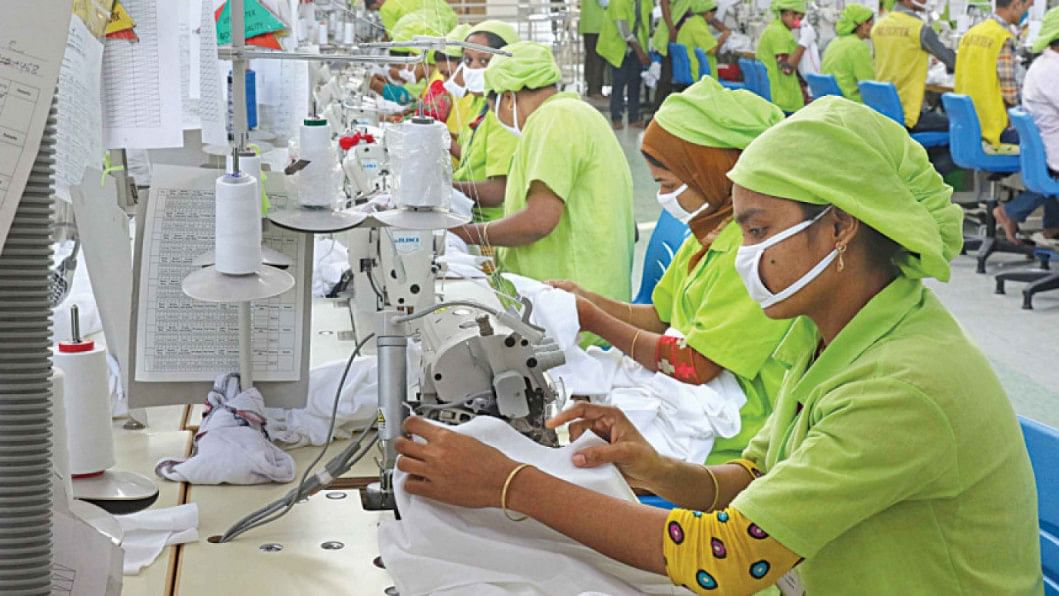 Training support for women in supervisory roles leads to higher productivity in the garment factories, a new assessment of the International Finance Corporation and International Labour Organisation shows.
The impact assessment which was conducted by the University of Oxford and BRAC James P Grant School of Public Health on Better Work's Gender Equality and Returns (GEAR) programme funded by the European Union were presented in Dhaka today.
The assessment was conducted across 27 garment factories in Dhaka and Chattogram and showcased strong impact of the GEAR programme, particularly in improving line efficiency and increased gender equality.
GEAR partnered with Global apparel brands such as H&M, M&S, Levi's, Ralph Lauren, and VF Corporation to implement this programme in their supplier factories and helped ensure the high completion and promotion rates.
Over 600 female operators in 78 factories since 2016 with technical skills and skills required for supervisory roles, with nine out of ten participants completing the training programme and two-thirds being promoted as supervisors. 
At supervisory level, trainees are earning 40 per cent more than similar workers not selected as trainees, with potential for further promotions up the management ladder.
"GEAR trainees proved to be more effective as supervisors, with the lines managed by them being 4 percent more efficient, a gap that grows with supervisory experience," said the lead researcher of the study, Professor Christopher Woodruff of development economics of the University of Oxford. 
Sewing operators on GEAR-trainee managed lines were also reported to have higher levels of well-being and more satisfactory working environments because supervisors were showing a more cooperative and supportive management style, according to the study. 
"We are happy to celebrate the success of this programme, which is a first critical step to create upward career opportunities for women in garment factories where they represent about 80 per cent of the overall workforce," said Wagner Albuquerque de Almeida, IFC's global director for manufacturing' agribusiness and services.
Having an adequately skilled labour force is critical to the continued growth of the industry, which needs to tap into the broadest possible talent pool, he said.