Taka depreciates again: USD 1 now Tk 87.9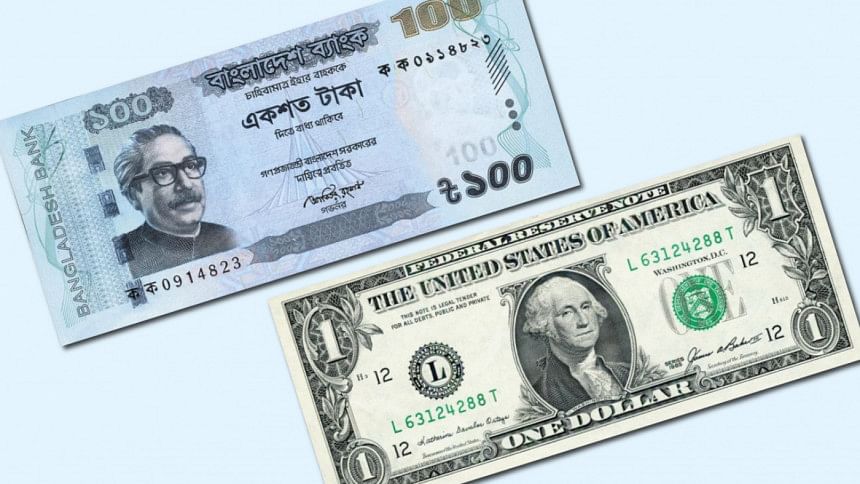 The taka once again depreciated today against the US dollar amid the falling supply of the American greenback due to surging imports.
The latest devaluation came when the Bangladesh Bank depreciated the inter-bank exchange rate by Tk 0.4 to Tk 87.9 per USD.
The central bank has so far depreciated the taka six times this year.
The shortage of the greenback has already created an instability in the foreign exchange regime, which is why the BB now tries to bring back discipline in the market by depreciating the local currency, a BB official said.
The banking regulator has also increased the BC (bills for collection) selling rate by Tk 0.4 to Tk 88 a dollar and banks are supposed to follow the rate while selling dollars to the importers.
But banks are still charging more than Tk 95 for every US dollar from the importers.
Bankers blame the rising import payments for the ongoing volatility in the foreign exchange regime.
The coronavirus pandemic had disrupted the supply chain around the world, which subsequently pushed up the commodity prices in the global market.
The Russian invasion of Ukraine has deepened the crisis.