Summit LNG gets 15-yr tax break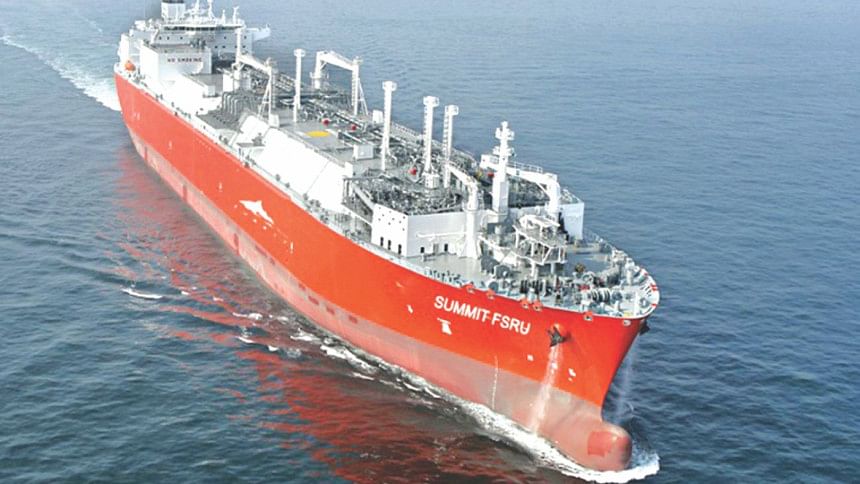 The National Board of Revenue has extended tax exemption benefit for 15 years to Summit LNG Terminal's income from its floating storage regasification unit (FSRU) as part of the government's energy security plan.
"Energy is a priority sector of the government, and the tax exemption has been extended in line with the agreement between the company and the energy ministry," said Rawshonara Akter, NBR member for taxes appeal and exemption.
The Summit Group subsidiary will enjoy the tax break for 15 years -- up from five years provided initially -- from the commercial start date of the terminal, said the NBR in a notification issued this week.
Summit is aiming to start commercial operation of the FSRU at Moheshkhali island of Cox's Bazar by March next year.
If the company has any income before that, those too would enjoy the tax waiver, as per the NBR notification.
The latest NBR order also waived the tax on royalties, technical know-how and technical assistance fees, and payable interests on foreign loans for the same period.
In addition, it granted tax exemption on the capital gains from the transfer of shares of the terminal.
Summit will establish the FSRU under build, own, operate and transfer basis; it will transfer the facilities to state-run Petrobangla after operating it for 15 years.
The terminal will supply 500 million cubic feet of gas a day to the national grid, for which it will receive $0.45 per 1,000 cubic feet.
Petrobangla will pay $158,511 per day to Summit as fixed component fees, $30,500 daily as operating component fees and $30,500 for port service component fees.
In its March order, the NBR offered tax exemption to foreign nationals working at the terminal, along with other benefits.
In October last year, the revenue authority awarded tax exemption to Excelerate Energy Bangladesh, a subsidiary of US-based Excelerate Energy, on its income from the terminal that the company builds to facilitate the import of gas to overcome country's growing energy crisis.
Gas supply stands at about 2,700 MMCFD against the demand for 3,300 MMCFD.