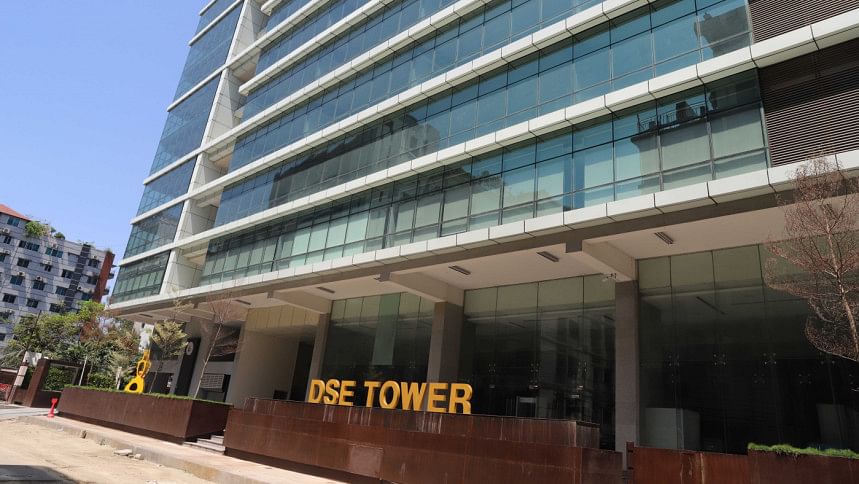 Stocks in Bangladesh returned to the black today thanks to higher participation of investors after experiencing a one-day fall yesterday, which had broken a four-day gaining streak of the market.
The DSEX, the benchmark index of the Dhaka Stock Exchange (DSE), edged up 26 points, or 0.40 per cent, to 6,544 today.
The DS30, the index that consists of blue-chip companies, inched up 0.72 per cent to 2,343, while the DSES, the Shariah-complaint index, increased 0.59 per cent at 1,430.
Turnover at the DSE rose 1 per cent from the previous day to hit Tk 1,290 crore today.
Among the tradable stocks, 77 advanced, 772 declined and 180 remained the same.
Apex Foods topped the gainers' list that rose 8.73 per cent. Beacon Pharmaceuticals, Bangladesh Monospool Paper Manufacturing, Kohinoor Chemicals Company and Orion Infusion rose over 7 per cent each.
Keya Cosmetics suffered the highest correction of 6 per cent. International Leasing and Financial Services, Bangladesh Welding Electrodes, Bd Thai Food & Beverage also declined more than 4 per cent.
The Caspi, the all-share price index of the Chattogram Stock Exchange, up 89 points, or 0.46 per cent to end at 19,288.
Of the issues that traded on the bourse in the port city, 56 advanced, 81 declined, and 94 did not show any price movement.