DSE index rises riding on only 8% shares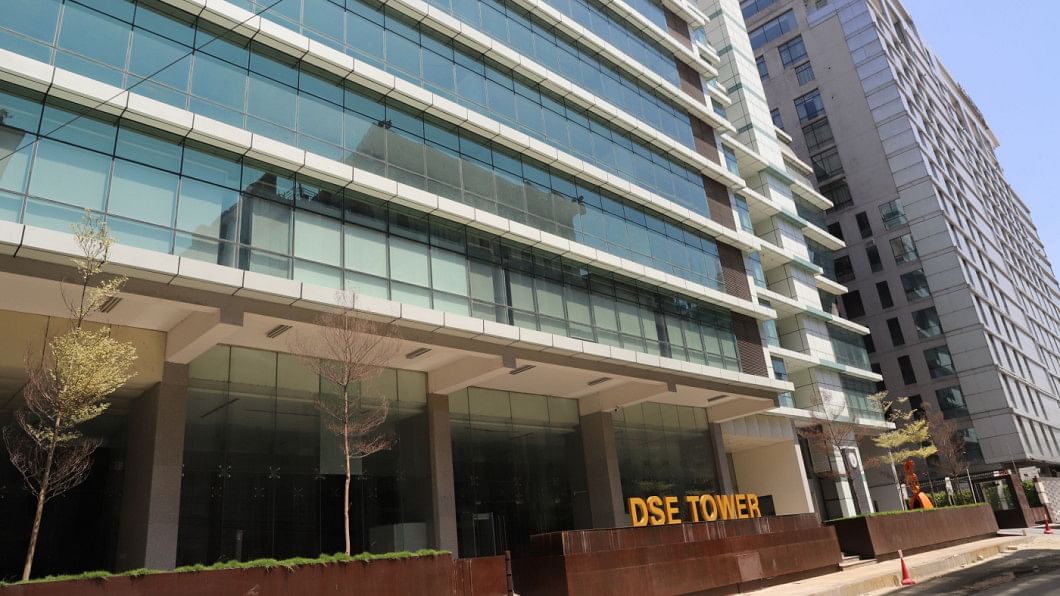 The prime index of the Dhaka Stock Exchange (DSE) rose today riding on only 8 per cent of the stocks, as prices of 41 per cent fell and the rest 51 per cent remained unchanged.
The DSEX, the benchmark index of the premier bourse in Bangladesh, returned to the black after falling for consecutive two days, as it rose 4 points, or 0.07 per cent, to close the day at 6,285.
The DS30, the blue-chip index, dropped 0.26 per cent to 2,234 and the DSES, the shariah-compliant index, also declined 0.06 per cent to 1,369.
Of the traded securities, 29 advanced, 141 declined and 168 did not show any price movement.
Turnover, an important indicator of the market, dropped 4.6 per cent to Tk 553 crore.
Olympic Industries topped the gainers' list with an increase of 5.40 per cent.
Eastern Housing was up 5.33 per cent, Sea Pearl Cox's Bazar Beach Resort advanced 4.5 per cent, Dulamia Cotton rose 4.4 per cent, and Orion Pharma gained 3.6 per cent.
Stock prices of 29 companies, which is 8 per cent of the total of 338, rose today.
Pragati Life Insurance topped the list of losers by shedding 9.98 per cent. Rupali Life Insurance, Eastern Cables, Popular Life Insurance, and Hwa Well Textiles suffered substantial losses as well.
Genex Infosys was the most-traded stock on the day with its shares worth Tk 56 crore transacted.
Bangladesh Shipping Corporation, Sea Pearl Cox's Bazar Beach Resort, Olympic Industries, and Orion Pharma also saw significant turnover.
The stocks on the Chittagong Stock Exchange also rose.
The Caspi, the all-share price index of the bourse in the port city, gained 5 points, or 0.03 per cent, to close at 18,540.
Of the issues in Chattogram bourse, 25 rose, 60 retreated and 55 did not see any price movement while its turnover edged down 15 per cent to Tk 6.17 crore from the previous day.