Stock turnover soars to two-month high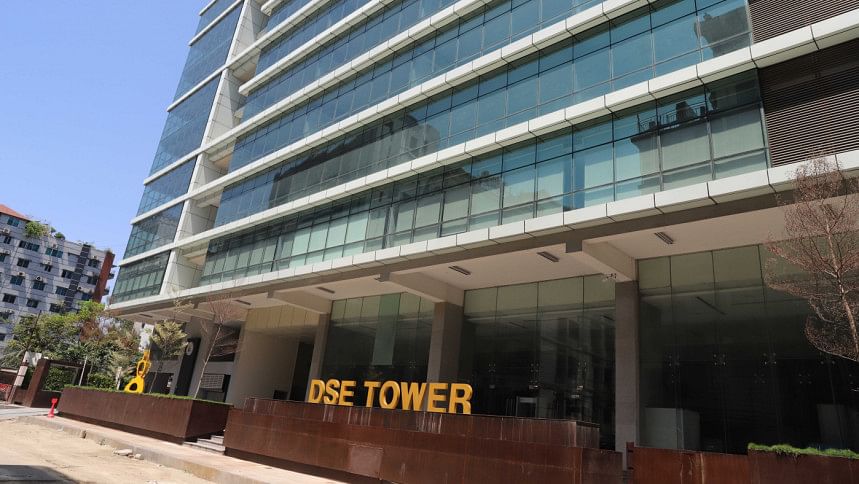 Turnover in the Dhaka bourse soared to nearly a two-month high today thanks to the higher participation of general investors amid an upward trend in the index.
The DSEX, the benchmark index of the premier bourse in Bangladesh, climbed 85 points, or 1.38 per cent, to close at 6,249.
Turnover, another key indicator of the market, ascended 28 per cent from the previous day's Tk 921 crore to hit Tk 1,183 crore today.
The turnover is highest since May 10 when it was Tk 1,258 crore.
Both DS30, blue-chip index, and DSES, shariah based index, increased by 30 points and 15 points respectively.
Tamijuddin Textile Mills topped the gainers' list that rose 9.97 per cent. Bangladesh Industrial Finance Company, Malek Spinning Mills, Desh General Insurance and Delta Life Insurance also rose significantly.
Envoy Textiles shed mostly that eroded 3.94 per cent. Information Services Network, Phoenix Finance First Mutual Fund, MBL First Mutual Fund, and Tosrifa Industries also remained in the top losers' list.
Beximco Ltd became the most traded stock with shares worth Tk 90 crore changing hands followed by Fortune Shoes, Delta Life Insurance, Sonali Paper & Board Mills and Malek Spinning Mills.
The Chittagong Stock Exchange (CSE) also rose today. The CASPI, all share price index of the port city bourse, increased 206 points, or 1.13 per cent, to 18,318.
At the CSE, 193 stocks advanced, 37 fell and 67 remained unchanged.