2.51 lakh tonnes of shrimp produced in Bangladesh in FY21: minister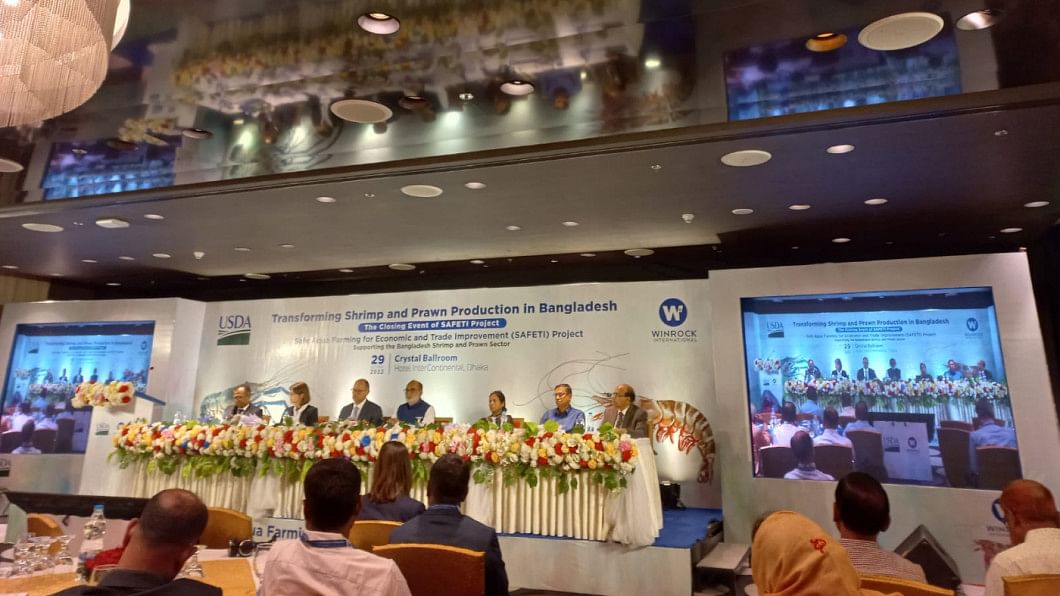 Bangladesh produced 2.51 lakh tonnes of shrimp in 2020-21 fiscal year and the country's export income increased in the last few years despite global recession amid Covid-19 pandemic, Fisheries Minister SM Rezaul Karim said today.
He spoke at the closing ceremony of the Safe Aqua Farming for Economic and Trade Improvement (SAFETI) project funded by the United States Department of Agriculture (USDA) at InterContinental Dhaka in the capital.
"I am happy to know that the SAFETI project implemented by Winrock International with funding support from the USDA has successfully disseminated improved farming practices among small-scale shrimp and prawn farmers in 10 upazilas of Khulna Division," the minister said.
The project's implementation areas were Khulna, Bagerhat, Satkhira, Jashore, and Cox's Bazar districts.
Through this project, 25,000 farmers have increased their farmed prawn production and income.